In March, Canon Communications launched DeviceLink.com, a site for the medical device industry. One of the popular features is the supplier directory, where users are able to contact any of the 14,000 suppliers. However, suppliers wanted to see more qualified users. "We were hearing that some of the leads that were offered up to advertisers weren't from the right companies or industries," says audience development director Leonard Roberto.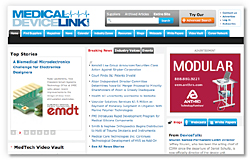 Now Canon requires that users as well as suppliers fill out a registration form before they can use the directory. Editors are asked to go through the names afterwards to look for any defunct or bogus leads/suppliers.
Users that visit the site will be asked basic qualifying information such as industry type, job function, discipline and geographic location. Suppliers, on the other hand, have more detailed questions to answer—most of them having to do with U.S. and FDA regulations and whether they're currently advertising with Canon or not.
Going Deeper
Canon uses more direct tactics for getting targeted leads for its advertisers. For its list rental program, Canon's list management vendor segments the company's lists by sales volume, number of employees, etc.
When a particular advertiser wanted a more targeted list of leads, the team did a manual search of its masterfiles for specific job titles and products they subscribed to.
For the last seven months, editors have tagged the content that goes into Canon's e-newsletters by categories, such as medical electronics, so that when a user clicks on a story, they're added to a specific list of people that are interested in that topic. "We tell advertisers, for example, that we have 2,000 people that clicked on a story about medical tubing, and if they're interested, they can reach out to them," Roberto says.