E-commerce models have proven themselves to be an effective way to help publishers forge new revenue streams. Deciding which commerce type best suits your particular brand is the difficult part. Here, Sara O'Connor, executive vice president of consumer marketing for The Week and noted speaker at Folio: and min's MediaMashup event on April 3 in New York City, explains what prompted the company's move toward its e-commerce model, how they encourage brand loyalty and the trend she will be following in 2014.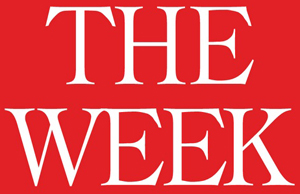 Folio: The Week's retail site was launched in fall 2013. What was the opportunity there that prompted you to believe e-commerce made sense to explore?
O'Connor: We [have] another magazine called Mental Floss that we purchased in April 2011 and they had already been running an e-commerce business with their audience and we had everything in place. What was really great about Mental Floss is that they had this very engaged audience who trusted the brand, who really loved what we did, who were looking for us to recommend products and give them ideas for gifts to buy.
The Week has a similar type of audience, if not even more engaged, and we've been really successful actually selling gift subscriptions and our digital stuff and being able to up-sell other products. We thought this would be a great fit. We already had over 500,000 people who love us [and] over 6 million unique users on our Website. We know that they trust us and feel we would have something to offer them and so that's why we decided to explore [the idea]. We already had the infrastructure in place so, it was easy to add on to the Mental Floss store.
Folio: People can buy quirky tees and fun theme gifts all around the Internet. How do you encourage consumer loyalty? 
O'Connor: That has a lot to do with who were are as a brand and the trust that people have in us and what we have to offer. We're not trying to compete with Amazon. Our audience is already sharing all of the content we have with each other. They are looking to buy products from us because they want to buy products from us. For example, during the holidays The Week sold more books than I could possibly ever imagine us ever being able to sell. You could find these books on Amazon, but we're introducing books and products that [customers] can't really find on their own. We are curating [information] for them just like we do with the magazine. They value The Week or the Mental Floss stores more than they value Amazon endorsing this stuff because they already trust us.
We know they're going to be interested because the editors are the ones picking the products. We don't have a group of product buyers who are going out there and trying to guess what the trends are going to be. That's why it's an easy sell to them and why they love to come back to us because they're always interested in the next thing that we're going to find that speaks to them.
Folio: What's an emerging media trend in 2014 that you're keeping a close eye on?
O'Connor: I don't necessarily think it's an emerging trend, but I do see a lot of people trying to use content to sell their products. We do that in a way that's true to our brand. When we're thinking about offering content with our products, we're actually thinking about how to make our products sound more fun. That's a trend I'm seeing a lot, especially as publishers and people who have this content are trying to sell stuff. We're never going to sell products that don't make sense for our brand and if we're going to supply content, it's going to be about the brand.
If your brand's looking to put media innovation to work, register now for FOLIO: and min's MediaMashup event on April 3 in New York City here.