Capitalizing on the Convergence of Social Media and Content Curation

Q&A: Glam's CEO Samir Arora on brand building in today's changing market.
If you can combine your social media networking abilities with quality content, the opportunity to grow your audience is greater than ever. Here, Samir Arora, CEO of Glam Media, a lifestyle company, and keynote speaker at FOLIO:'s MediaNext event, October 28 to 30 in New York, talks all about the changing content aggregation platform, custom advertising models and how to stay competitive.
FOLIO: As more publishers go after the content aggregation model, how do you stay competitive in the verticals you cover?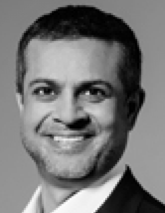 Samir Arora: A lot of people are trying to emulate parts of Glam Media's model of aggregation, as well as original content creation—at scale. The biggest differentiator Glam has is that it is number 1 overall in lifestyle globally with over 310 million consumers a month. In the U.S. it's about 90 to 100 million consumers a month. I think there's some level of competitive advantage for us when we enter a new vertical. People expect that our model will scale and grow because we've done it for so many verticals already.
FOLIO: Explain how important the sense of community has become to your content model and how you foster that community engagement.
Arora: When Glam started, we were the first company to recognize that content is going to get fragmented and that re-aggregation will occur from a social content perspective. Content used to be one-directional prior to Glam and prior to social media. Glam was the first commercial company to recognize that content was becoming social.
For example, we heavily favored fashion bloggers very early on that had an authentic voice and a huge following demonstrated by social interaction around their blogs. That same theme has continued today. We view all content as a two-way conversation between the author, editor or curator and the consumer. We have a very high level of community conversation or what we call "social activation."
In some cases, we find that community comes first and content comes second. This was the reason we purchased Ning, the largest community-based social networking platform in the world for independent communities. I think Glam is a pretty unique company in which we start with content that is inherently social and community-based with professional authors and content creators as our goal.
More recently we launched Foodie.com, which is our first product built on top of the Ning platform, so we take it to the next level [with] social discovery. It's more like a Twitter or Facebook social networking model specifically for food content. I think your question is at the heart of almost everything Glam does today.
FOLIO: How are you innovating on your advertising model and formats?
 
Arora: Glam is an unusual company. We're a technology company first and media company second. Fundamentally, we innovate through technology and engineering products. Long-term, that is the only model of sustainable innovation in media. If you look at content-only companies like Condé Nast, what you'll find is that the proportion of engineering of products is very small, maybe 5 or 10 percent of the company. In our case, it's 61 percent of the total company people headcount. Everything we do comes from technology innovation first.
Most media companies today run their advertising products on existing platforms. All innovation in advertising has to be done on the commonly shared platform that everybody else also has. It's very difficult for one publisher or magazine to differentiate themselves from others because they're all using the same platform.
We're fundamentally different. We're top 8 in volume of premium display advertising served in the U.S. and 100 percent of our advertising products—display, rich media, mobile, iPad and in video—are delivered using Glam's own ad technology. We built the base platform to innovate on top of which allows us to be completely different. Most people view us as one of the most innovative companies—the secret is [that] we are a technology company first.
If you're looking to better understand how your brands can thrive in a converged media landscape, register now for FOLIO: and min's MediaNext event on October 28-30.
Meet the Author
---