Can HTML5 Future-Proof Your Mobile Strategy?

The Web standard is a game-changing approach to mobile for some publishers.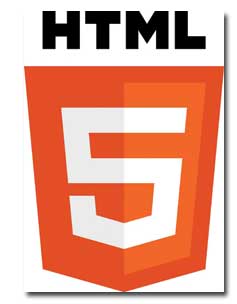 Now that the early enthusiasm behind generating magazine apps for tablet and smart phone devices has settled into a more or less pragmatic approach for publishers, a nagging question is bubbling ever closer to the top of digital content development efforts for the mobile platform: HTML5 or native apps?
The latest Web standard has opened up new opportunities for building mobile-optimized content that, on the surface, frees it from the constraints of proprietary formats, such as Adobe's Flash, and Apple's onerous control of the app store retail environment and customer information.
The Flash problem has largely been answered now that Adobe is no longer supporting it for mobile, but some publishers have been moving quickly to optimize both their sites in HTML5 and build products based on the standard to head off what they think is an inevitability: Mobile is going to be core to any content publisher's product strategy going forward, and HTML5 is promising a seamless access standard that makes it easy for customers to view content on any mobile platform.
For now, publishers are taking one of two paths. They're either rebuilding their Web sites with the HTML5 standard that lets users view them from a mobile or desktop machine, or they're building HTML5 sites designed specifically for mobile devices as a separate option from providing apps through the app store.
In the case of Hearst, the company is doing both. In September, the company announced that it was beginning the process of converting all of its magazine Web sites to HTML5. The plan was to build out specific components within the sites optimized with the new standard starting in the fourth quarter of this year and continue into 2012. The first to get the treatment was GoodHousekeeping.com, which went live in September and became compatible with the majority of mobile devices—meaning rich media elements were touch and swipe enabled, among other features.
"This project forms the basis for the kind of site structure that we expect to roll out to the rest of the network over the next six to 18 months," Mark Weinberg, vice president of programming and product strategy for Hearst Digital Media, said at the time. "We have a number of sites that we're in the process of redesigning and relaunching now and they will be relaunched fundamentally on the same kind of code base of HTML5 and they will be designed to be multi-platform. The kind of innovations we've baked into the Good Housekeeping relaunch will drive where we go with the rest of the network sites."
Going All-in
The decision to go all-in with the entire stable of Web sites was largely influenced by the belief that mobile is going to be a huge influence on digital content access in the near term. "The major motivator for us was both the recognition that it would create a more future-oriented programming and content delivery approach, given that it is an evolutionary step for the Web as a whole, but also, very importantly, that it was an evolutionary step that would allows us to have a functional site on iOS devices," says Weinberg. "That's what really got us started down the road—looking at the iOS devices and the clarity that had about not adopting Flash. Continuing down the road using Flash was not a good idea. While we're still using Flash in some places, it was very clear that we needed to be compatible."
As the strategy got underway, Weinberg realized that ditching Flash was not the only benefit. Consumers, as they use their devices more often, are expecting to have the same functionality wherever they go on the Web. "Once we got going it became clear that it would allow us to do a number of other things, not the least of which was to be functional on touch-screen devices. And that I think is one of the really future-oriented aspects of this—that people are beginning to expect that. So this really meets consumer expectations. It makes us flexible and functional on all devices and it gives us the functionality that you get with HTML5 that its predecessor didn't have," he says.
That freedom from the confines of proprietary formats and the ability to give customers what they expect were similar motivators for the Financial Times when it developed its Web app and snubbed Apple's App Store. But fundamentally, it's about the explosion in mobile usage. "An obvious trend is device proliferation," says MB Christie, online product manager for the Financial Times. "Users expect to get everything everywhere. Everything they have on the desktop they are absolutely expecting to get on the phone and on the tablet. They just expect it to be there and don't think about the fact that there's a different transition, a different screen size and there will be different interactions [with the content]."
Yet with that proliferation of devices comes a proliferation of formats and operating systems, each having unique access requirements. "So as publishers we have to think about how to do this quickly and get on all of the devices without breaking the bank," says Christie. "Because you've got to make sure you're on all the different sized tablets, all the different sized small screens and still on the desktop—all with an optimal user experience. Otherwise, your users will think, 'They have a really nice Web site, but I can't use it when I'm on the go.' And then they'll stop using you altogether. It will hurt your brand."
Christie notes that in order to cover the bases in terms of device coverage, HTML5 was the clear path. "You have to think about how you can do it across the board, which is what prompted us to start looking at an HTML5 solution very early on."
Is It Ready Yet?

A concern from the start for Weinberg and Christie was HTML5's readiness. The standard was essentially still under development and certainly not as established as HTML4 and there wasn't yet a large base of developers skilled in the standard. "It does take some skilled developers, but I think the speciality is improving. The more demand there is in the market the more people will pick up the skills needed to do this," says Christie.
"It did take a bit of a leap of faith," adds Weinberg. "From what I understand there was a reluctance for people to move down this road for two pretty obvious reasons. One was it was not yet fully developed and so there were some concerns that people had about how the behaviors would work and what the issues might be; and there wasn't as full of an understanding as there was with HTML4."
Browser compatibility had been one hurdle, but that has since been resolved says Weinberg. "So we weren't really as worried at the time we were doing this work as those who came before us that people wouldn't be able to see it or use it. In fact, we looked at it as the opposite, that this would increase the usability and increase the good functional behavior across more platforms and for more consumers in more circumstances. That actually proved out to be the bigger idea."
Another key motivator is the fragility of print revenues. As a stark reminder, consumer magazine ad pages fell 5.6 percent in the third quarter of this year, erasing the growth from the first six months of the year, per PIB numbers. Prior to the third quarter, consumer magazines enjoyed a run of growth for five consecutive quarters.
"Print advertising money is no longer as easy to get as it used to be," says Christie. "So that means that we all have to look for other solutions and digital is an obvious way. So we need to make sure that we are selling things on digital, whether it be ads, subscriptions or a combination. But in order to pay for the content, to pay our journalists, we absolutely need to make sure that we have a clear and strong digital strategy that will succeed and bring in the revenue needed to do so."
For the FT, the strategy is proving out, as is the theory that mobile is becoming a larger and larger component of media access. According to reports, the FT's online operation now accounts for 30 percent of its revenues. Digital subscriptions were up 34 percent in the first half of 2011 and FT's Web app reached the one millionth registrant milestone mid-November.
Execution
At Hearst, the process of rebuilding the sites took a templated approach. Specific components were optimized for HTML5, such as promo players and other features, and then repeated throughout the rest of the sites. "We're creating products, which are essentially features or functionality that can then be cascaded into all the sights in our network. It's a build once, use many approach," says Weinberg.
For example, the promo player, which is basically a rotating slideshow that graphically features the top stories on the site, was one of the first to get the HTML5 treatment. "Historically, those were all Flash-based and after we developed the HTML5 promo player for Good Housekeeping, we cascaded that to all of our brands. Now, when you open any of the sites on an iPhone you will have a touch/swipe-enabled promo player that you can actually see. In the old version you couldn't even see it because it was Flash. And it works on all phones, all devices," says Weinberg.
In all, Weinberg says the process of rolling out HTML5 is more of a design process than a technical one, and the templated approach as made it easier to apply the new features across the Hearst network of sites. "The team has made it very modular, so that the areas where we need to make these kinds of improvements in the near term we can make them in a more seamless way. The implementation of HTML5 is relatively easy. For example, we're about to roll out our slideshow, or what we call a Flipbook, so there's an HTML5 version of that that we're cascading across the network. So by January almost all of the rest of our sites will have it. That's how quickly it can cascade out. It's much more of a design iteration than it is a technical challenge."
The FT began experimenting with an HTML5 Web app in the summer of 2010, says Christie. "We worked with one of our development partners and gave them time to play, really. It was just a few months after we'd launched the iPad app. We didn't do anything really formal, and by January/February we had a pretty nice proof of concept going."
And then around that time Apple and the FT bumped heads on App store subscription terms and customer data. "That's when we decided to seriously focus attention on the Web app," says Christie. "What was great was we could sell the idea because we already had it in front of us. We weren't scared, it didn't feel like such a big leap for us because we had a working prototype."
According to Christie, an early challenge was figuring out how to make offline caching a smoother experience. Mobile browsers limit file sizes for downloading and in order to read the Financial Times offline, users had to take the semi-technical and extra step of boosting the database size to 50 MB. "We had to come up with a way for us to allow people to store a fairly large amount of data. They had to go through an extra step of saving a larger database than the browser would normally allow them to. Making the message user-friendly and not scary was challenging."
The step allows the user to save the file to their homescreen, enabling them to open the FT and read it whenever they want to.
That local caching on the device is a critical feature, and one that differentiates a Web app from standard mobile sites, such as FT's m.ft.com. "The Web app has a lot more advantages. It allows for a lot more richness than the pure mobile site, m.ft.com. We can have videos, images and most importantly, you can read it offline. That is a huge advantage of an app over a straight old mobile site. It's more like a newspaper. You can take it on the train and read it," says Christie.
Where a reader is directed to depends on the device they're using. "We can look at your device and the we serve you the right site, whether it's m.ft.com or the Web app. We look at how smart your phone is and then we serve you the right thing based on that," adds Christie.
In terms of dovetailing HTML5 development with standard app product development, Weinberg says the two are separate, but related, operations. "The apps are done in a separate group, but they're aware of what we're doing and we're aware of what they're doing. We all have shared but slightly different missions in this. For instance, an app in the future can be designed to link to the Web site for certain information or slideshows or content that the user wouldn't have wanted to download as part of the native app. What's really cool about that is it gives us a seamless consumer flow opportunity for delivering whatever content wherever they are whenever they need it through whatever device they have. My only issue right now is if we can go faster to implement more of the HTML5 products more comprehensively across all of the brands my life would be much better."
Next Steps
Going forward, Christie says HTML5 Web apps will be built on a case by case basis. The trigger will depend on the brand's business model. "We are looking at HTML5 for some of the other FT Group titles. They're more pure b-to-b titles. For some of them we are probably going to come out with more native apps. Some we might do Web apps. We're looking at the business model for each of those and being quite pragmatic about it because for titles that have no registration, no subscription and are completely ad-based, you don't have to do a Web app, you can do a native app. It just depends on where you see the future of each of the titles."
As an example, Christie cites the release of FT's native How to Spend It app, which is available in Apple's App Store. "From a business model point of view we don't require registration or subscription and it's completely advertising-based. It wasn't going to compromise our business model to launch it in iTunes because we didn't have an issue with the subscription process."
As for Weinberg, he sees HTML5 as a way to position the brands for whatever new features become available in the near future. "I'm looking down the road and saying this is going to create new creative capabilities that we haven't had before and to the extent that it's possible now, great. To the extent that it's going to become possible later, all the better. But it does start to chart a new course for what the digital desktop is and how it works."
Meet the Author
---