BuzzMedia Buys Spin

Plans include investing in editorial, but fate of the print brand is unclear.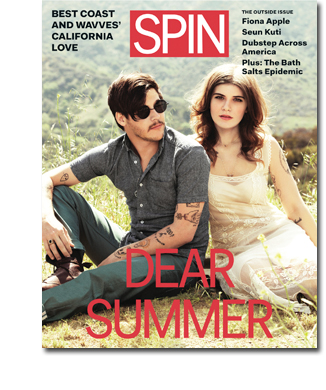 BuzzMedia, a digital network of pop culture, entertainment and music sites, has acquired music magazine Spin. BuzzMedia will integrate Spin's digital assets, but the fate of its print magazine, while presently viewed as valuable by CEO Tyler Goldman, is unclear in the long term.
According to Goldman, Spin had not officially been on the block. Rather, BuzzMedia approached the brand with an offer. "We've been very active in music and generally our focus strategically has been in building out and acquiring brands that are defined around single topics," Goldman tells Folio:. "Then we believed we could build out a broader hub rather than a spoke model and Spin fit that with its coverage across the different types of music and with the depth of its narrative."
Goldman says another attraction to Spin is its brand value, which, in the digital realm, goes a long way with consumers and advertisers. "In pop culture, brands are very important. The best brands have the best story-telling," he says. "Particularly in the digital world, the ability to tell a story around a brand works very well with advertisers, too, and Spin lines up very well along these lines."
Among BuzzMedia's other music brands are Brooklyn Vegan, Idolator, Stereogum and Punknews. It also recently acquired XLR8TR, an emerging music brand that also grew out of a print heritage. Overall, the company says it attracts more than 120 million monthly unique visitors.
Goldman says they're still determining what the longer term plan is for Spin's print magazine. "Right now we're in the process of finding that, we believe there's a role for print," he says. Starting with the March 2012 issue, Spin reduced its monthly frequency to bimonthly and cut its ratebase by 100,000 to 350,000. At the same time, however, the magazine bumped up its trim size and paper stock. 
There will be some changes to the management team, says Goldman, which is currently being evaluated. Editorial, however, will see some additional investment. "That's something we expect to invest in more, we believe in the key leadership here on the editorial side."
Meet the Author
---