Buyout Window Closes, Layoffs Loom at Time Inc.

Here we go again.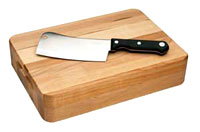 Wednesday was the deadline for representatives of the Newspaper Guild to notify Time Inc. brass about how many staffers accepted buyout offers as the company looks to eliminate as many as 500 from its overall workforce.
Time Inc. is expected to begin slashing jobs as early as next week. The number of cuts will depend on how many volunteers stepped up for the buyout packages. I was told today by a company spokesperson, not unexpectedly, that Time Inc. won't be disclosing the number of employees who accepted the buyouts.
The New York Post's Keith Kelly has a relatively detailed outline of how the layoffs might play out: The publisher's biggest magazines (Time, People, Sports Illustrated, Fortune and Money) could eliminate 90 editorial positions—as many as 40 possibly coming from Fortune.
During a recent earnings call, Jeff Bewkes, CEO of Time Inc. parent Time Warner, said the company will incur a $100 million charge during the fourth quarter as it begins a restructuring of Time Inc., primarily in respect to its news group. He said the restructuring will be "more targeted" in comparison to the massive changes that were made this time last year, resulting in around 600 layoffs.
And about those layoffs last year: They were made department-by-department, instead of happening all at once as part of a collective announcement. News of more and more and more layoffs were unveiled in slow motion.
We saw the same thing happen this fall at Condé Nast. Following the closure of Gourmet, Cookie, Elegant Bride and Modern Bride, hundreds of layoffs happened, but were announced at a painfully slow pace, over several weeks. It must have been a killer for employee morale. (In fact, morale hit such an "all-time low" the company reportedly hired a crisis intervention expert.)
As Time Inc. gears up for its latest wave of job cuts, I hope, for the sake of its staffers, that the axe falls swiftly and that workers aren't paralyzed, waiting for days and weeks for the final word about whether they will remain employed.
Meet the Author
---