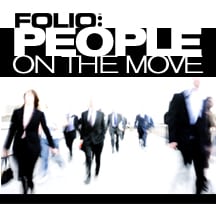 The digital-first women's media brand Bustle has named Emily Anne Epstein its new executive editor, news. Epstein joins from her role as senior editor of The Atlantic, where she led visual strategy. At Bustle, Epstein will oversee content strategy, breaking news, special features, and day-to-day operations of the news vertical, according to the release.
"I'm thrilled to be joining Bustle, which has some of the most brilliant women per capita of any newsroom I've encountered," Epstein said in a statement. "I hope to deepen the already incredible coverage that Bustle is known for while carving out a place for millennial women to understand their power in today's political climate."
Epstein first joined The Atlantic in 2014 from her role as managing editor at the New York Observer.
---
Matthew Boyle has joined Bloomberg's U.S. consumer team in New York as a senior reporter. In his new role, Boyle will cover Wal-Mart, Target, and the broader retail sector. He previously served as a team leader for Bloomberg's European consumer team.
Additionally, Anna Massoglia is joining Bloomberg BNA as a research analyst focusing on international payroll. Most recently she was the political nonprofits researcher at the Center for Responsive Politics.
Alex Clearfield has joined the National Journal as a staff correspondent. He joins from CQ Roll Call, where he had been a researcher and writer, primarily focused on putting together the brand's congressional member profiles.
Rawan Eewshah has joined Allure as a social media editor. She previously served as deputy social editor for Complex.com and prior to that, was the sports social editor at BuzzFeed.
Hearst veteran Coleman Bentley, who is currently social editor at Town & Country, has been tapped to assist with the editorial oversight of The Loop — Golf Digest's new vertical. The Loop will lean on a stable of writers to provide sports and pop culture coverage.
Daniel McQuade has joined Deadspin as a staff writer. He previously served as a contributor and contributing editor at The Village Voice, Philadelphia Magazine, and New York Magazine.
Vox Media's Eater has named Helen Rosner its new editor-at-large. She was most recently the brand's executive editor, before that she was longform features editor. This is a return to reporting for Rosner.