Businessweek Sees First Quarter Upswing in Ad Pages

Experiences 49 percent ad increase in 2011 first quarter.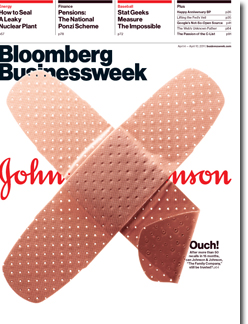 Bloomberg Businessweek is certainly seeing the fruits of its redesign labors.
According to figures released by the Publisher's Information Bureau, Businessweek experienced an increase of 49 percent in ad sales for 2011's first quarter, compared to 2010's first quarter.
Businessweek has also been nominated for the National Magazine Awards, and is launching a new iPad app this month.
Hugh Wiley, the publisher of Businessweek, said, "We've positioned ourselves in the marketplace as an investment story – sending the strong message that we're the only business magazine that is investing while others are cutting back – and as the only weekly and global business magazine with an eye on preparing our readers for the week ahead."
Bloomberg Businessweek relaunched in April 2010. The redesign included an "Opening Remarks" column for each issue. The magazine was also divided into five sections: global economics, companies and industries, politics and policy, technology and markets and finance. The boost in editorial is a result of utilizing 146 bureaus in 72 countries.
Meet the Author
---