BusinessWeek Publisher Slashes 550 Jobs

McGraw-Hill eliminates 125 positions from media division.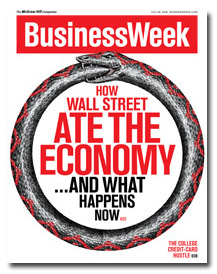 In the wake of an announcement that the company is "exploring strategic options" for BusinessWeek, McGraw-Hill today said it has eliminated 550 positions company-wide.
While the majority of the cuts—350—came from its education unit, 125 were from the company's media and information division, which publishes BusinessWeek and Aviation Week magazines. The remaining 85 were from financial services.
McGraw-Hill attributed the media division cuts to "the shifting of resources to continue strengthening the company's digital offerings, as well as the consolidation and automation of certain functions to enable a better customer experience, greater coordination and faster execution, all while mitigating the impact of the current economic conditions."
This is the latest round of layoffs at the New York-based publisher. Late last year, McGraw-Hill eliminated 375 positions company-wide. Seventy of those came from its information and media division. During the third quarter last year, the company said it slashed 270 jobs company-wide—140 coming from the media division.  
It was not immediately clear how many, if any, of the most recent cuts came specifically from BusinessWeek. A McGraw-Hill spokesperson did not immediately return a request for comment.
Earlier this week, McGraw-Hill confirmed that it is "exploring strategic options" for BusinessWeek. The publisher is said to have hired investment bankers Evercore Partners to explore a sale of the ailing business title.
Through the first six months, ad pages at BusinessWeek were down 36.8 percent and revenue was down 33.4 percent to $77.8 million, according to the most recent PIB figures.
Meet the Author
---