BusinessWeek, IDG Lead ASBPE Web Site Award Finalists

Group to hand out Digital Azbees during its Digital Symposium next month.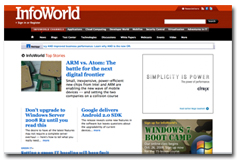 The American Society of Business Publication Editors has announced its finalists for the 2009 Digital Azbee competition.
The four finalists include BusinessWeek, IDG's CIO and InfoWorld, and CBS Interactive's TechRepublic.
 
The Digital Azbees total 28 categories, with the 15 new digital categories added this year, including Best Use of Social Media Reporting Techniques, and Microsite/Special Section.
Finalists for the Digital Azbee category called Multi-Platform General Excellence include Meister Media Worldwide's Today's Garden Center and Greenhouse Grower, as well as Realtor Magazine.
Digital Azbee winners will be announced during an award luncheon November 6 at the San Francisco Hyatt.
 
Finalists for all the categories can be found here.
Meet the Author
---