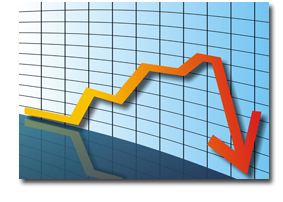 As 2009 mercifully marches toward its long-awaited end, the magazine field is littered with battered, bruised, bleeding and sometimes even deceased bodies of America's business magazines. In a turnaround of almost Biblical proportions, the business category, which enjoyed seven or so of the fattest years in magazine history in the 1990s now is suffering through seven or more of the leanest.
Some of this pain and suffering is purely cyclical, of course, on several dimensions. What goes up must come down, and business magazines in the 1990s were so far up that it was almost inevitable that they'd fall to earth with a thud in the 2000s. You can chalk some of it up to category fatigue and even more to the bad behavior, malfeasance and criminal undertakings of many of the poster children whose faces graced America's business magazines as heroes, shortly before they graced the cells of America's prisons as inmates.
And then, of course, in a recession with the depth and breadth of our current economic meltdown, business magazines—which traditionally depend on business-to-business advertising more than business-to-consumer magazines—find themselves hit harder than other categories. Business which themselves aren't buying anything are hardly likely to spend money advertising to other businesses which also aren't buying anything. It's a perfect non-revenue producing feedback loop.
Rules of Engagement Have Shifted
But there's also a structural problem that business magazines have been slow to respond to: business and the world of work have been changing at a rapid and dramatic pace. The rules of engagement seem to have shifted; how to play the game, how to win, what winning even means—all are undergoing massive and uncharted changes.
Now, you'd think that this new and dramatic narrative would provide business magazines with exactly the kind of once-in-a-lifetime opportunity to explain the new world of business to baffled, scared, and fear-frozen readers. The problem is, of course, that the magazines are themselves so baffled, scared and fear-frozen, they are as more a part of the scene than they are seasoned observers helping make sense of it. Add to that the burden of reinventing old and tired brands that no longer seem relevant to a world of transforming technology, global competition, economic recalibration and career recalculation, and it's not hard to see why most business magazines are concentrating on surviving rather than self-reinvention.
Staying in Business vs. Having a Purpose for Being in Business
Still, as 2009 drags to a weary and welcome close, there's reason for hope that 2010 will promise new life. There's the acquisition by Bloomberg of BusinessWeek for a song—a huge upside opportunity if it means leveraging Bloombergs multi-platform approach to business journalism and financial analysis to BusinessWeek's historic capacity for smart essays and clever idea packaging. But that's only one title. Every business magazine has the same opportunity—a chance to grab on to the fascinating and dramatic "story line" that is shaping up in the new, emerging world of business. If the surviving business magazines each finds its own distinctive voice to educate readers to the huge changes under way in the economy and in the world of work, and they commit to a publishing world where the job of the magazine is to start a useful, colorful, dynamic conversation with a community of readers who need help making new and valuable connections, then 2010 can be a great year of re-invention and re-commitment to the real purpose of business magazines. (On the other hand, if they keep doing what they've been doing, they may survive, but it won't really matter; they'll gradually become less and less relevant.)
This isn't just idle speculation on my part; for the last year I've been traveling and speaking extensively on the changing face and shape of business, and everywhere I go, both in the United States and abroad, I find eager, hungry, actively involved audiences—people who care deeply about what happens next in the world of business. These are business executives, but also political and non-profit leaders. They are dissatisfied with the current explanation of the role of the corporation in society and they are disgusted with a public conversation that seems stuck on matters of superficiality and celebrity. They want authenticity, integrity, and real dialog—and instead they feel they've been getting a steady diet of status-quo thinking, round-up-the-usual-suspects journalism, and convenient excuses for why things can't change.
The exciting truth is we are at the threshold of a new era in business. All over the world we're witnessing massive discontinuities in how work gets done, who does it, how value is created, where it gets created—one epoch is ending, another is just being born. What business magazines need to do is to embrace the changes and challenges that are rocking the world of business—get in front of the evolving story line; engage readers in a conversation; challenge the status quo instead of offering bland reassurances that the status quo will prevail; generate useful, provocative debate; discover new voices who champion new ideas and unconventional practices.
It's not just a matter of finding a way to stay in business; it's a matter of having a purpose for being in business in the first place. Entrepreneurship is the answer to the companies business magazines cover; it's also the answer to the future of the magazines themselves. It's not even a question of returning to profitability. It's a question of returning to relevancy.