Business 2.0's Quittner Returns to Time

Editor of defunct title to write daily blog, column.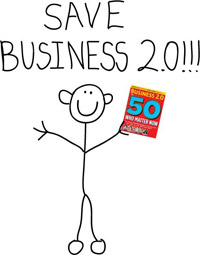 When we last heard from Josh Quittner, he was facing down the demise of his Time Inc. title, Business 2.0, while a fervent group of his Facebook friends were trying to save it. (After Time Inc. refused to sell the magazine to rival Mansueto Ventures—home to Inc. and Fast Company—the company folded it into Fortune.)
Now, Quittner's been poached—cross-company style—from Fortune by Time editor Rick Stengel. Here's Stengel's memo:
April 16, 2008

To: TIME Staff
From: Rick Stengel

I'm delighted to announce that Josh Quittner is coming back to TIME to cover consumer technology with a regular column in the magazine and a daily blog on TIME.com. In his new role as editor-at-large, Josh will apply his singular voice to technology, writing both reviews of new products and features that explain what's most important to consumers in Techland.

Most recently, Josh was the managing editor of Business 2.0 and a writer for FORTUNE. He first had a byline in TIME in 1994 as a staff writer covering technology, back at the very beginning of the Internet. He went on to launch "The Netly News," first as a website on Pathfinder and later as a column in the magazine. He subsequently served as editor of TIME.com–twice–as well as tech editor of TIME before moving to San Francisco in 2002 to work for Business 2.0. Prior to coming to Time Inc., Josh worked at Newsday in the early 90s, where he wrote a pioneering column called "Life in Cyberspace."

Josh will continue to work from San Francisco where he lives with his wife, journalist Michelle Slatalla (with whom he has co-written five books) and their three daughters, but I expect he'll be in the New York offices regularly. Josh is a great mind and a great brand to have back at TIME.

We're fortunate to have him.

R.S.
Meet the Author
---