Building a $500,000+ Business With Custom Video

Broadband Technology Report lets clients pick script, host and set from menu.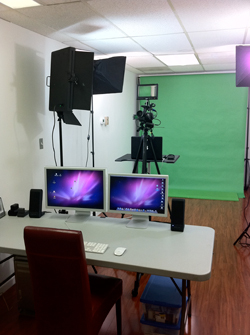 Publishers have a love/hate relationship with video: it's a great way of driving engagement, but advertising revenue tied to video hasn't met the lofty expectations of many.
Launched in 2005, Broadband Technology Report, which serves the cable TV and telco markets, has built a custom video business–called Broadband Technology TV–that generates more than $500,000 per year with not much more overhead than selling and creating digital display advertising, according to owner Tim Hermes. "If this was the consumer market, you'd call it an infomercial," he says.
BTR developed a website to automate the process, offering advertisers options for sets, hosts (videos are hosted by moonlighting local TV anchors in the Washington, DC area) and soundtrack.
Sponsors also fill out a template with a 200-word script and upload high res images to BTR, which then turns the video around in about nine days (turnaround can take longer depending on the approval loop of the client, according to Hermes).
The videos (which are labeled as sponsored content) are delivered via e-mail blast to Broadband Technology Report's 21,000 readers (sponsors can tailor the list to focus on specific members of the audience or exclude other vendors). See below for an example.
Pricing ranges from $6,000 to $7,000, although Broadband Technology Report charges a 10 percent to 15 percent premium for videos packaged around events, according to Hermes, who says that of the magazine's 50 core advertisers, 60 percent have tried Broadband Technology TV, producing an average number of three to five videos per year per vendor.
"It's very profitable," says Hermes. "As a company we're showing 27 percent compound average growth over the last three years and a lot of that is due to video."
Broadband Technology Report is expanding its use of video with the Tech Live Broadcast, which includes sponsored videos from industry events, and video around BTR's Diamond Reviews award program. "This is independent, third-party validation, and it's awfully easy for us to go to someone who scored well in the Diamond Reviews and say, 'You should do a custom video about this.'"
Alcatel Lucent Bell Labs Study
Meet the Author
---