Budget Travel to Launch Social Network Features

Magazine follows user-generated issue with expanded social applications online.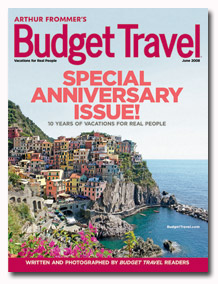 With more and more magazines venturing into the social networking space—and more of them eschewing Facebook and going the D.I.Y route—publishers are partnering with technology companies to create online networking applications.
The latest: Budget Travel, which today announced it has contracted with a company called KickApps to power the new social media features on its Web site.
Using the KickApps Platform, BudgetTravel.com will give users an opportunity to become 'uncertified' tour guides. The new tools "a blog for non-bloggers—travel journals that include slideshow functionality; a "star" ratings functionality for user-generated photos, videos and journal posts; and enabled comments on virtually every page of the Web site.
KickApps, whose clients include Vibe, is also powering user's photo and video submissions for Web features.
Earlier this month Budget Travel published a completely user-generated print issue.
Meet the Author
---