Brownridge Out as OK! GM

After four months, former Alpha Media CEO resigns; editor out, too.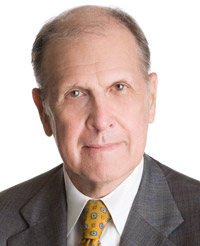 Kent Brownridge, the former Alpha Media CEO and longtime Wenner Media executive, has stepped down as general manager at OK! magazine. He took the position in September, two weeks after resigning from the chief executive post at Alpha Media.
Vince Ohanyan, CFO of U.K.-based OK! publisher Northern & Shell, will step in as general manager, the company said Thursday.
Also out is recently-appointed editor-in-chief Susan Toepfer, former editor of Quick & Simple, which Hearst shuttered in July. Brownridge [pictured] named Toepfer to the top editorial post in September shortly after founding U.S. edition editor Sara Ivens announced she was stepping down.
Ivens will serve as editor while the magazine finds a replacement, the company said.
"This is off the chart," a source who wished to remain anonymous told FOLIO:. "One could surmise that Brownridge distracted and derailed that team. Some of the credibility that book had built may have been lost."
Ad pages were up 23 percent in 2008 compared to 2007, according to Publishers Information Bureau figures. Through the first nine months, ad pages were up 34.4 percent.
Last month, OK! cut its cover price 50 cents from $3.49 to $2.99.
Northern & Shell launched the U.S. version of OK! three years ago. Since then, the publisher is said to have spent roughly $100 million on the launch.
Meet the Author
---