Brownridge: No More 'Dickering' on Ad Rates

OK! GM on his approach to the recession.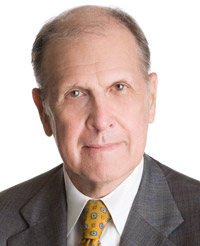 For FOLIO:'s upcoming February issue, we're talking with publishers about how they're going to survive the U.S. economic crisis—call it Big Ideas for the Recession.
I talked to Kent Brownridge, general manager of OK! magazine, who announced in September that he was stepping down as CEO of Alpha Media to spend more time with his family—two weeks before turning around and taking the job at OK!.
Why Brownridge, a 68-year-old former Wenner Media executive would take a celebrity magazine job in the teeth of a recession after edging toward retirement was a bit puzzling. But he sees a big upside in OK!, which increased ad pages by 23 percent last year—one of a scant few magazines to show significant page growth in '08.
As far as ideas, there's nothing terribly novel about Brownridge's approach—just a renewed focus on "mass-market" categories ("luxury items are not useful in this economy," he said) and an increased volume of sales calls—15 face-to-face calls per OK!'s 12 salespersons per week.
His comments, transcribed: "This is not some avant-garde idea," Brownridge said. "This is power-selling."
"Our theory is not to spend a lot of time dickering on rates. We offer our best rate from the get-go, we put our best rate out there. None of this timidly put a rate out there, have them come back, then we say we'll split the difference. Not this back and forth. It's a rather annoying and irritating process."
Also, don't expect any new product launches from OK! in 2009. Said Brownridge: "Anyone who is talking about Web launches has probably given up the ghost, and has a bit of a pipe dream to save their business."
Meet the Author
---