Brown Printing Company Acquires Nellymoser

Deal signals digital build-out for printer.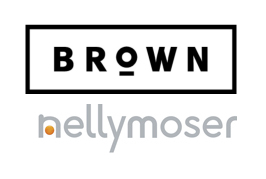 Connecting print to mobile is a vital way publishers are not only staying competitive, but relevant. In an effort to diversify its portfolio, Brown Printing Company has acquired mobile marketing and technology company Nellymoser.
"Print is our core business and we've been printing for some of the major publishers and catalogers for over 50 years," says Jennifer Bergin, vice president of marketing for Brown Printing Company. "We found that our customers increasingly need not only capabilities around print, but they're also asking for digitally integrated capabilities. Even our large customers are stretched for resources and time, and they're looking for innovative ways to grow their business digitally and in print—integrating the two is really important."
Bergin declined to comment on financial terms of the acquisition.
In 2012, Nellymoser deployed over 800 print-to digital campaigns for 50 of the top 100 magazines. The company offers both a mobile companion application platform with self-service tools and packaged print-to-digital solutions. Campaigns typically include one or more brand activation points such as invisible watermarks, images, NFC and QR codes.
"Our customers are basically the top 100 magazines," says John Puterbaugh, founder and CEO of Nellymoser. "Our goal is to go deeper with the top 100 magazines, but also to be able to go out to a wider array of independent magazines and catalogs, and Brown provides a great vehicle to do that. They want to invest in the business, to grow the business and see mobile activated print as a strategic area."
Nellymoser will operate as a division of Brown, a Gruner + Jahr Company, and will maintain its current operations in the Boston area. Brown will retain the core team and structure to grow the business by continuing to deliver mobile solutions. In the last few years, about 90 percent of Nellymoser's business has focused on "active print," as Puterbaugh says.
"We didn't want to go out into the marketplace and try and be experts in digital," adds Bergin. "We wanted to partner with experts in digital so we could learn and understand the digital marketplace and how it integrates with what we're currently doing for our customers in print. The integration of print and digital has been really compelling for our customers and fits well with our strategy of bringing the two together. We made the decision to acquire the business because we felt there is such a strong opportunity there."
Stay updated on the latest FOLIO: news, follow us on Facebook & Twitter!
Meet the Author
---