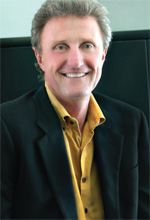 I am optimistic about 2011 in the footprint of the region my consumer and business titles serve. I plan to invest for the future now and begin to staff up and expand the company from many perspectives. We have completed a creative re-branding of Rowland Publishing and have begun an advertising campaign that has already generated results.
In addition, our region has been affected by the oil spill more by perception rather than reality. We have had no oil touch the beaches in our market areas, but the national press has not reported that and this continues to be a regional issue to overcome. I have tasked our sales and editorial team to think and speak positive about our recovery wherever they go. Our coastal clients are frozen in their ability to make 2011 ad decisions wanting to see if spring break returns. It will as it has for many decades.
Bottom line, I am investing six figures in a growth plan as I believe now is the time to get ahead of the recovery curve. We are hiring one more senior sales representative that will focus on corporate sales for the business title and the higher-end client sales for all the consumer titles; more editors and an additional creative graphics person who can devote 50 percent of their time to developing spec ads for our sales team to have as a selling tool. We are also eliminating a COO position and  hiring two positions with the same resourses—an administrator of publishing operations and a senior management administrative coordinator that will support the heads of three departments. This will allow us to move more quickly on many levels.
Last year we tested sponsored events and have been very surprised and pleased with the results.  In 2011 we will go from two events to six and anticipate the gain in revenue from this expansion will more that offset the reduction in ad sales revenue due to the economic dip of the past 2.5 years.
The primary challenge is to develop a strategy to re-gain the market share lost during the past couple years. This can be accomplished through several ways Leadership—to demonstrate to my staff and our customers that as a leader I am rolling up my sleeves and getting out and staying out on the front lines. I have tasked my sales staff to set appointments where I can join them to have face time with customers—those that are current so they know I am listening and very appreciative of their continued support of my product lines. I also want to go on calls and presentations so new customers can see I am out on the streets with my staff and demonstrating my commitment to my company and the importance  of their advertising dollars being invested in my product lines.
The print industry is adjusting and morphing to meet the demands and the expectations of the new generations of readership and to recognize what is important to them,  rather than sticking their heads in the sand. Wise industry leaders are embracing the new media trends and the digital age. I continue to dedicate my full efforts and resources to the traditional print-based products which I feel my footprint of coverage and my readership wants. Our readers like the feel of the glossy print product and most of all the ability to carry it and read it in that format. That said, we are utilizing our many Web sites and social media efforts to communicate with the new generation of readers who want our content in that format.
It has been said for many years that kids don't read, yet they are totally immersed in the written word through texting and e-mailing. Publishers who expect to survive in the long-term must embrace new technology and the staff needs that are required to execute this new means of communication.
The newspaper industry is cutting back wherever it can and features is one of the first edit sections to be cut back or pulled. This creates a wonderful opportunity for magazines to fill this void. Magazines can be more relevant to today's readers because we have a better idea of what they are looking for and how they are looking for it—from readers posts to comments on our Web sites, and interaction with them via social media.  While it still takes more time and resources to develop and put out a printed edition, we can use blogging, our Web sites and online communities to more quickly respond to ever changing situations thereby making our print product more relevant.
Desiree Rogers, CEO, Johnson Publishing
Charles H. Townsend, CEO, Condé Nast
Henry Blodget, editor-in-chief and CEO, Business Insider
Don Pazour, CEO, Access Intelligence
Greg Loewen, president, Emmis Publishing

Peter Johnson, CEO, Mining Media International

Ed Gillette, president and CEO, Scranton Gillette Communications
Bill Holiber, CEO, U.S. News & World Report and New York Daily News