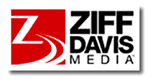 Ziff Davis filed for bankruptcy in the Southern District Court of New York today as part of a debt restructuring plan.
[UPDATE: Industry reacts]
The technology publisher said the restructuring agreement was made with an ad hoc group of senior secured note holders.
The group has agreed to pay up to $24.5 million to fund the Ziff Davis' operations during and after the Chapter 11 case, the company says. If the restructuring is approved, the company's $225 million senior note debt would be reduced. The debt would then be exchanged for a new $50 million senior secured note and at least 88.8 percent of the common stock in the reorganized company.
As part of the restructuring, the publisher intends to implement a reorganization soon.
"This agreement underscores our Senior Secured Noteholders' confidence in our ability to position ourselves for continued profitable growth," CEO Jason Young said in a statement. "Today's restructuring agreement goes a long way towards resolving the burdens of a debt load and capital structure established seven years ago, during a leveraged buyout of the company."
Ziff Davis also announced that it was not able to reach an agreement with all of its unsecured noteholders.
Carrying long-term debt of about $400 million, Ziff last August announced that it was exploring options to restructure its debt and would not make a scheduled interest payment on its senior subordinated compounding notes due in 2009. The company retained corporate turnaround and bankruptcy specialists Alvarez & Marsal and Kirkland & Ellis LLP as advisors as part of the restructuring plan.
Young could not be immediately reached for additional comments.
NOTE: Check FOLIOmag.com throughout the day for updates to this story.