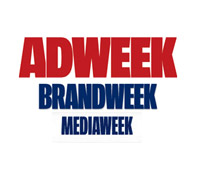 RELATED POST: More Blood to Flow?
Nielsen Business Media today announced an editorial reorganization at its Adweek Media Group that will combine content development and distribution for Adweek, Brandweek and Mediaweek magazines under one editorial organization.
Eleven positions have been eliminated from the three magazines as a result of the reorganization, a Nielsen spokesperson told FOLIO:. The three chief editors of Adweek, Brandweek and Mediaweek—Mike Chapman, Todd Wasserman and Michael Burgi, respectively—will continue to lead their brands, Nielsen said in a statement posted on their Web site.
Nielsen today also eliminated eight positions from its travel and performance and retail food group brands, the spokesperson said. Two weeks ago, Nielsen also laid off former Marketing y Medios senior editor Della DeLaFuente.
"As choices facing those who engage in the purchase process of marketing and media services become more complex and diverse, marketers are implementing a broader number of solutions in the marketplace," Sabrina Crow, Nielsen's senior vice president of marketing, media and visual arts, said in the statement. "This new strategy strengthens our ability to report on more of those solutions and gather a more robust range of information relevant to our collective, but distinct audiences."
None of the products produced by the Adweek Media Group—including print magazines, Web sites and 15 e-newsletters—will be shuttered, the company said.
Earlier this month, FOLIO: first reported Nielsen's plans for an editorial reorganization across the company's 40 brands. Nielsen has been undergoing a major staffing reduction since December 2006 when the company announced a restructuring plan that would eliminate 4,000 positions. Spearheaded by CEO David Calhoun, the initiative was created in hopes of transforming Nielsen into a more "successful and efficient enterprise."
Nielsen's reorganization comes in the footsteps of a company-wide editorial restructuring at Source Media. In August, the b-to-b publisher said it would concentrate its more than 60 magazines into four business groups, and recasted editorial staffs for each of its individual brands, "pooling" editorial by market.