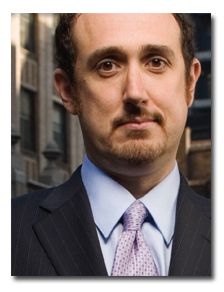 RELATED POST: How Doubledown Double-Dipped
Doubledown Media, the once-rising publisher of magazines aimed at the Wall Street elite, has shut down.
"These are unprecedented times," president Randall Lane wrote in an e-mail to staffers late Monday night. "The combination of the media depression, the Wall Street implosion and the credit slowdown were collectively too much for our company—probably any company in our shoes—to overcome."
[CLICK HERE TO READ LANE'S E-MAIL]
The New York-based publisher of Trader Monthly, Dealmaker, Private Air, Corporate Leader and the Cigar Report—which had been forced to cut the frequency and circulation of its titles, lay off more than a third of its staff and reduce salaries for the rest—was working desperately to find a buyer.
Late last year, chairman Jim Dunning, Doubledown's primary investor, gave Doubledown a $300,000 short-term loan to cover operating expenses—on top of $3.575 million he invested in the second half of 2008. According to a source, Dunning's total investment in the company is approximately $8 million.
According to a letter sent by Lane to investors in December, the company lost $3 million in 2008.
Double Trouble
The pressure had been mounting on Doubledown. According to court documents obtained by FOLIO:, on December 3, an arbitrator awarded Deedee Morrison, the founder of Private Air, $450,000 in salary, as well as payments contingent on "net annual sales revenues."
[CLICK HERE FOR A PDF OF THE COURT DOCUMENTS]
Doubledown bought Private Air from Morrison in January 2007. After a dispute over money owed to Morrison based on annual sales revenues went to an arbitrator near the end of 2007, Doubledown fired Morrison.  The arbitrator found Morrison was "terminated without cause."
According to the documents, Doubledown filed a countersuit claiming Morrison had defrauded the company over the value of the magazine's advertising contracts. A judge dismissed the counterclaim.
On Monday, Doubledown asked for—and was granted—an extension for the award to be entered into judgment by the court; the judgment is now slated to be entered February 7.
In the letter to investors, also dated December 3, president Randall Lane painted an exceedingly bleak picture for Doubledown.
[CLICK HERE TO READ THE LETTER]
"While the Company expects to finish 2008 with revenue growth of approximately 30 percent over 2007, to $12 million, we will fall well short of our revenue projections for the second half and for the year," Lane wrote. "During the fourth quarter, which has historically generated 40 [percent] of the company's revenues, marketing spending in our sectors almost ground to a halt. Accordingly, expectations of a positive second-half run rate turned into a significant loss."
Lane also encouraged investors to follow Dunning's lead and increase their financial commitment to the company. "In fact, we encourage all our investors to do so," Lane wrote. "We are talking to several venture capitalists who write smallish checks in the consumer technology space (the most likely raise is $2.5 million), and also several large strategic firms … Suggestions from our shareholders on this front would be greatly appreciated."
There is no mention of Morrison's lawsuit or the arbitrator's ruling in the letter.
The Dykstra Debacle
Last May, less than a month after launching the Players Club, a magazine for professional athletes, Lenny Dykstra—the former New York Mets star and car wash millionaire turned unlikely stock market guru—sued  Doubledown, with whom he partnered to launch the magazine, for control over the magazine. Dykstra accused Doubledown Media's Randall Lane of breach of contract. Lane and Doubledown filed an explosive counterclaim, alleging Dykstra owed Doubledown more than a half million dollars.
The case was eventually settled, but not before legal documents detailing the rapid deterioration of Doubledown's business relationship with Dykstra were made public.
Check FOLIOmag.com throughout the day for updates to this story.