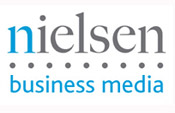 Nielsen Business Media is laying off a number of staffers across the company, FOLIO: has learned.
It was not immediately clear how many employees have been let go. A Nielsen Business spokesperson told FOLIO: that "some positions were eliminated today at Nielsen as part of our ongoing, previously announced restructuring effort," but would not confirm the exact number of layoffs nor the departments in which the cuts were made.
One source indicated that some of the layoffs were scattered across editorial departments of Adweek, Brandweek, Mediaweek and the Hollywood Reporter. As many as three dozen jobs were eliminated, the source said.
According to financial statements released late last month, Nielsen reported overall revenues of $4.7 billion in 2007, an increase of about seven percent over the previous year. The company's total debt, however, was $8.25 billion on December 31, with cash balances of $399 million.
In February, Nielsen was reportedly considering a sale of its business titles. But Nielsen Business Media spokesperson Marisa Grimes said that the company did not have plans to sell Nielsen's Business Media division or its individual publications.
Also in February, the company scaled back the frequency of Adweek, dropping it from 47 issues per year to 36 (26 regular and 10 special issues).
Check FOLIOmag.com throughout the day for updates to this story.