AMI EVP Bonnie Fuller Resigns

Tabloid veteran will stay on as Star editor-at-large, consultant.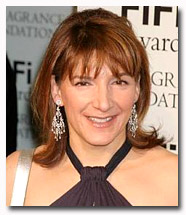 SEE RELATED: Death of the Star Magazine Editor
American Media Inc. today announced that executive vice president and chief editorial director Bonnie Fuller has resigned.
Fuller's resignation will be effective May 14. AMI has no plans to name a replacement, a spokesperson tells FOLIO:.
Fuller will remain at AMI as editor-at-large at Star magazine, and as a consultant to chairman and CEO David Pecker. The circumstances surrounding her resignation were not immediately clear. Fuller did not immediately return a phone call seeking comment.
"I am proud of the significant achievements of American Media's celebrity and fitness brands over the past five years, and I am now ready for a new adventure," Fuller said in a statement.
Fuller had served as AMI's executive vice president and chief editorial director since July 2003. Prior to joining AMI, Fuller served as editor-in-chief of Wenner Media's celebrity gossip magazine Us Weekly. There, Fuller helped redesign the magazine—formerly called Us magazine—and upped its frequency to weekly.
In addition to Star, and the National Enquirer tabloid, AMI publishes Men's Fitness, Natural Health and Shape magazines.
Meet the Author
---