Brant Hires Ex-Obama Organizer as Publisher

Women named to top posts at Art in America, Interview, Magazine Antiques.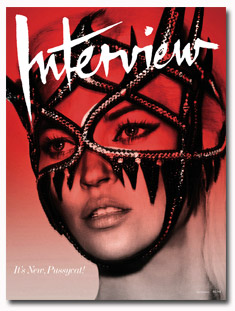 Brant Publications, the New York-based publisher of Interview, Art in America and Magazine Antiques, has named new publishers at each magazine.
Samantha Fennell has been named publisher of Interview, effective February 2. Fennell, a former associate publisher at Elle, spent six months working on Barack Obama's Presidential campaign as a deputy field organizer.
Jennifer Norton has been promoted to publisher of The Magazine Antiques, effective immediately. Norton had been advertising director at the magazine for 11 years.
And Cynthia Zabel, Art in America's advertising director, has been named publisher.
They replace group publisher Alan Katz, who left Brant late last year. Katz formerly oversaw advertising at all three publications; the position has now been eliminated.
Interview's flashy redesign in September helped increase the magazine's single copy sales 11 percent in 2008, the company said.
Meet the Author
---