Domino Launches Awards Program With Help from Its Audience
The design-focused brand asked readers to nominate bloggers from around the world.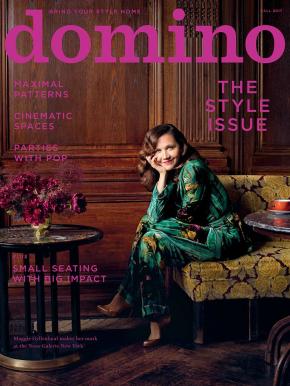 Domino doesn't simply want to hear feedback from its readers. It wants to actually include them in its decision making.
In a first for the design brand, Domino launched its Design Blog Awards, asking readers to nominate inspiring bloggers from around the world. After receiving hundreds of submissions, Domino editors then named 43 semifinalists in seven different categories: small space, renovation, DIY, general lifestyle, interior design, international and new. Then, category winners were determined by popular vote. Nearly 68,000 votes were cast, closing on November 12. To monetize the program, Domino partnered with sponsor Tribute Portfolio, Marriott's collection brand.
Domino digital editorial director Jessica Dailey tells Folio: that the team was aware that some of the most creative work happening in homes isn't necessarily from trained professionals, but from the "DIYers, the hobbyists, the new homeowners who take on a kitchen renovation, the florist who started styling weddings and decided to share a few photos on her blog."
"Domino editors have always looked to these bloggers for inspiration; in prior years, we highlighted our favorites in a roundup, but we know that we can't possibly uncover every talented blogger on our own," she says. "So we decided to make the process democratic and engage our audience to tell us about the blogs they follow."
Dailey explains that for most of the categories, the voting process was totally open to the public, creating polls on Poll- Daddy and embedding them in story on Domino. To tap into its design-loving audience, Domino also partnered with Pinterest to create a Pinner's Choice Award, which felt like a natural pairing, Dailey says.
"It's our largest social media platform, and Pinterest is intimately connected to the design and decor community—nearly all of the bloggers are active pinners with substantial followings," Dailey adds. "Plus, Pinterest is all about building community and allowing people to discover new ideas, which are both key reasons why we launched the awards in the first place."
---
Seventeen Introduces Here, Social-First LGBTQ Community
The brand aims to serve as a resource for LGBTQ teens and their allies.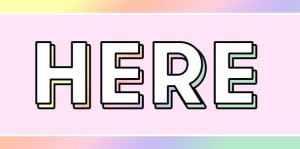 Seventeen is creating a new, social-first community and resource. Earlier this month, the brand launched "Here," a community by and for LGBTQ teens. Digital director Kristin Koch tells Folio: that Here looks to speak to a teenage audience about the experiences that come with discovering your sexuality, identity and place in the world.
"Being a queer teen outside of big cities can be isolating, lonely and confusing," Koch says. "Here bridges that gap so that LGBTQ teens can see themselves reflected in the media that they consume, while also finding ways to connect with peers to better form their own personal and supportive communities."
While Here will live as a vertical on Seventeen.com, it will primarily be a social-first platform on Facebook and Instagram.
"When we launched Here, it only made sense that it would also be a social-first brand as well, with a focus on community and visual storytelling," she says."The biggest challenge, which so many brands face today, is that users engage with each social platform in a different way," she says. "Therefore, it's essential to create content unique to each platform."
Koch suggests there's more to come.
"In the future, I'm looking forward to launching onto new platforms and extending the community we've grown online and on social media to live meet-ups and events," she says.