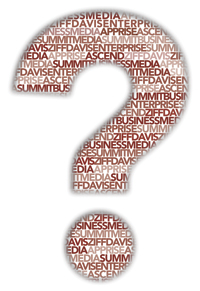 Ziff Davis. Ziff Davis Enterprise. Summit Media. Summit Business Media. Apprise. Ascend. Aspire.
The publishing industry—particularly on the b-to-b side—is filled with confusingly similar brand names. And given the tumultuous state of the print magazine business, that similarity becomes problematic when one brand falters, like Ziff Davis, which filed for Chapter 11 bankruptcy in March.
So problematic, that Steve Weitzner, the newly-installed CEO of Ziff Davis Enterprise, felt the need to post a note on the ZDE Web site reminding everyone in cyber-earshot that Ziff Davis Enterprise is not Ziff Davis.
"Ziff Davis Enterprise and Ziff Davis Media are not the same company," Weitzner wrote. "Ziff Davis Enterprise is an entirely separate entity. We were acquired in July 2007 by Insight Venture Partners, a leading venture firm with an extensive portfolio of internet enablement companies. We are well-funded and continually investing in infrastructure and innovation that best serves our customers. Thanks to our parent, we have significant investment capital at our disposal."
The note, he says, was meant to clarify the situation for customers and suppliers and to prevent rumors and disinformation from hurting the business. "The unfortunate situation that has developed at the other Ziff Davis company has been confusing and the confusion has been exacerbated by some of our competitors," Weitzner told Folio:. "Everyone has been very understanding about the two companies with one name situation, but about the third time I had to explain to a customer that we aren't that Ziff Davis, we're the other Ziff Davis, I realized we needed a name change."
Weitzner says the company is working on a name change but is in no rush. "We only want to change it once."
Do Readers Even Care?
Evaporating what was a marquee publishing company name is puzzling, to be sure. But do readers of an over-arching company's magazines even care who the publisher is?
"My experience is that company parent brands are important to our customer base but not very important to our audience," says Weitzner. "I believe that from the audience's standpoint the Ziff brand—and others like it—have taken a backseat to the strong product brands like eWeek and Baseline." However, he says, "the customers—advertisers, sponsors, exhibitors—still recognize familiar company brands and associate certain products, services and 'styles' with them."
Not when you work at Summit Publishing Company's Summit Media. "I have scads of vitriolic invective that I would unleash, most of it not suitable for print," says Dave Newcorn, vice president of e-media for Summit. "I can say that any time I speak at a conference, about 75 percent of the time I'm listed as working for Summit Business Media, which only feeds the confusion in the marketplace." The conference organizers eventually correct it, he says, but often "it's too late, and the first round of promotion has gone out." (At one point, Newcorn began signing his e-mails "Summit Media, NOT SUMMIT BUSINESS MEDIA.")
Summit Publishing Company incorporated in 1993 to launch Packaging World and Summit Media, LLC, in 2003 to launch Automation World. Summit Business Media formed in 2006. "It was hard to believe that Windpoint/Summit Media Business did not conduct thorough due diligence," says Summit Media vice president Joe Angel. "For us to pursue this legally was like David and Goliath and—while we had a strong case—it would have been unproductive in terms of time and resources."
Which was smart, considering consumers are loyal to magazine brands, but not often with the parent companies that own them, says Paige Arnof-Fenn, founder and CEO of Mavens & Moguls, a marketing and brand agency. "People would assume Ziff Davis is the same as Ziff Davis Enterprises or ZDNet, they are all the same to the outside world I think unless the customer is very savvy," says Arnof-Fenn. "If prompted, consumers may realize that Procter & Gamble is the parent company of Tide and Crest, but that does not necessarily mean they buy Pantene or Cover Girl just because they are all part of the same family."