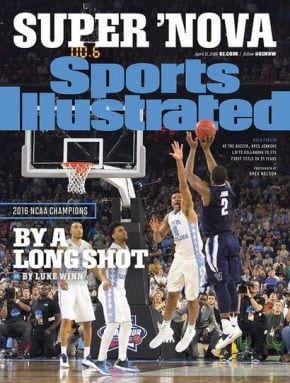 Sales exec Brad Elders has been named group publisher of Time Inc.'s Sports Illustrated group.
Effective May 9th, Elders will be responsible for sales and marketing efforts across the group's portfolio, which also includes Golf, SI Kids, FanSided, and 120 Sports. He'll report to Rich Battista, president of Time Inc.'s entertainment and sports group.
The appointment fills a vacancy left by Brendan Ripp's shift to president of technology and telecommunications within Time Inc.'s sales and marketing division in February.
"Brad is one of the most highly respected, innovative, and versatile sales leaders in media, and we are thrilled to have him join us," wrote Battista in a prepared statement.
With print revenues in decline, Time Inc. has been aggressively investing in online media through acquisitions, partnerships, hires, and internal reorganizations since the company was spun off from Time Warner in June, 2014, so it comes as no surprise that Brendan Ripp's replacement has a robust background in digital media sales.
Elders spent the last four years at AOL as SVP of sales for the East region and, most recently, as general manger of Partner Studio by AOL, the company's branded content arm. Prior to that, he spent about a year as SVP of sales for digital media company Function(x), and also brings sales experience from 5min Media, Live Nation, and Yahoo. The new role signifies a homecoming for Elders, who spent four years as an account manager for Sports Illustrated in the mid-1990s.
"SI has such incredible brand equity and sets the standard for quality and compelling sports storytelling," wrote Elders. "They have done a tremendous job leveraging its success in print to build vibrant products and consumer experiences across all digital platforms, including video, mobile, social, and experiential."