BPA Worldwide Launches New Auditing Body

Bylaws changed to allow auditing of other groups' standards.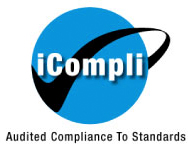 BPA Worldwide has been granted approval from its membership to expand its service offerings to third-party entities—the group will launch the iCompli division, which will allow BPA to conduct auditing services for other organizations and bodies outside of the media industry.
This move, the CEO says, is designed to increase the core functions of the non-for-profit, attract broader business opportunities and transform more members into customers.
"The legacy business with BPA is print media, but it's slowly transforming to be audits of a brand and not just the print channel," says CEO Glenn Hansen. "What will remain is the auditing of a brand's distribution channels, including print. In addition to that, over the last few years, we have been involved in verifying compliance standards set by other industry bodies," something that will have an increased presence for the company with launch of its new auditing division, iCompli.
Right now, the BPA board of directors sets standards for magazine circulation rules and regulations, and then BPA goes back and checks compliance against those standards. Hansen says that the BPA board has no involvement in setting the standards and guidelines the Interactive Advertising Bureau [IAB] issues, but once issued, some companies have expressed a desire to show they are in fact adhering to those guidelines or standards of IAB. A company, at that point, would approach BPA and ask it to conduct an audit showing that it does comply with IAB rules and regulations.
"They would look to enlist us to verify if they are actually meeting those standards or guidelines," says Hansen. "We would go in and do a systems certification of their advertising delivery systems and the like. Over time, we have noticed that our business is growing in that space. We've begun to do more and more checking against standards set by other bodies."
In addition to its core services, BPA Worldwide will now use the iCompli division to perform audits of trade shows and conduct social responsibility and sustainability reporting, among other things.
"It's an opportunity to grow our membership, in addition to doing and performing the traditional work we do for print media," he says. "We are now expanding our business and taking a step back and saying that we are not circulation auditors but assurance providers, which opens us up—there's a much larger audience for things that need to be third-party assured."
Meet the Author
---