BPA Committees Vote to Allow Optional Reporting

Rule change helps publishers save money and BPA maintain a dwindling membership.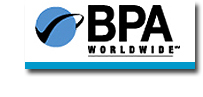 BPA held a committee meeting Tuesday following a BPA University event in New York City. The meeting, an otherwise standard event, was punctuated by a vote on relaxing paragraph 3b reporting requirements. The proposal carried with a majority of votes, and is now on its way to the May board meeting.
The proposal, according to a source with direct knowledge of the vote, was to provide the option of consolidating reporting one, two and three-year circ in paragraph 3b in the BPA statement. Publishers could combine the reporting into a three-year group, show either request or non-request, or they could continue reporting the breakdowns as they always have.
BPA did not immediately return a request for comment. UPDATE: BPA CEO Glenn Hansen has since commented that the audit process itself has not changed, rather that publishers may soon have the ability to "customize" portions of the statement according to "baseline" or "value added" options. Hansen has posted an item on the BPA blog that explains the firm's plans in the context of its Brand Reach audit.
Of the three groups that participated in the vote—circ/audience development, fulfillment and telemarketing—telemarketing was the only one to vote against the proposal. "You can guess which committee had a heart failure," says the source. The majority of votes were in favor of the amendment.
Hansen alluded to that agenda item during the University event earlier that morning. He revealed that BPA has been exploring ways to help publishers trim costs out of the auditing process. It's a direct response to a plummeting membership and a still-brutal economic landscape. Over the years, he said, 700 magazines have dropped their membership with BPA. "One-third of those have ceased" business altogether, he said.
While most publishers would agree that specific audit fees and membership are manageable, it's the marketing involved in maintaining audit compliance that is problematic—especially given that, according to ABM's BIN numbers, b-to-b publications lost 30 percent of their ad pages last year.
"We've had several conversations with publishers. They want to say they're audited but don't want to do it to the extent that they have in the past," said Hansen.
Publisher members, Hansen said, have been telling BPA that digital products have, from an advertiser's perspective, watered down the selling impact of a circulation statement. "They say that it's not the cost of BPA, but the cost of pursuing an 'artificial goal,'" said Hansen. "On the one hand, they say advertisers aren't demanding it and on the other hand they're having to make 4, 5 or 6 efforts to keep their one-year's up."
What Happens Next?
For now, the vote on relaxing paragraph 3b reporting requirements merely allows the proposed rule change to be brought to BPA's board of directors in May. From there, it is unknown whether the proposal will survive or, if it does, how it might change.
The proposal had already been through the advertising committee which, says the source, added some significant and positive changes.
Ultimately, if passed by the board, the change will allow publishers to significantly cut back their marketing to one- and two-year names. This provides a dramatic cost savings to the publisher and offers some relief to BPA's pressures, too. That marketing cost has been a primary reason for BPA membership depletion.
The relief is temporary to publishers, however. Relaxing one- and two-year marketing in the short term is one thing, but circ quality will need to be restored at some point. "[Publishers] are going to save money for a year or two," says the source, "but at the end of that time you'd better be back to doing things that get your files in shape again. You just can't do that forever."
Meet the Author
---