BPA Board Votes Down Controversial Reporting Changes

Paragraph 3b stays as-is, hourly fees and new two-page baseline report approved.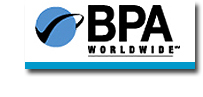 During a meeting late last week, the BPA board of directors voted against a controversial proposal to change one-, two-, and three-year reporting in paragraph 3b of its reporting requirements. The incentive was to let publishers ease their marketing expense to the one- and two-year names while remaining a BPA member.
According to BPA CEO Glenn Hansen, the group hoped the proposal would be vetoed. "Despite what was in the agenda, we thought that at this point [the board] should reaffirm the one-, two- and three-year breakout as mandatory," he says.
The board agreed, and, according to board member and Tech Briefs Media Group president Joe Pramberger, the vote was nearly unanimous. "It first went to the audit committee and then to the board, and in both cases they were very strongly in favor of keeping the current configuration. That was very clear."
But BPA also floated the proposal to allow existing members the opportunity to file for an exception, essentially allowing themselves a one-year break from the required 3b reporting. This idea arose because former members returning to the BPA fold can waive 3b reporting for a year, which has been a source of frustration for existing members. This measure was not approved either.
Meanwhile, the board of directors did decide to establish a new hourly fee structure based on a brand membership, rather than charging by channel. The board also approved a new "baseline" report, which gives members the option of producing a two-page statement with a minimum of required data for each table.
The new pricing structure is an hourly rate that lumps in all of a brand's channels. Previously, the print, digital, event and other channels each had their own membership fee structures.
To find out how the new fees will impact reporting, publishers need to start with the channel that has the highest distribution. BPA will allocate a certain number of hours against that channel. From there, everything else is incrementally charged a "uniform hourly rate."
Additionally, the separate charge for supplemental data reporting, which was 75 percent of the base audit fee, has been removed. "What we've been noticing over the last two years is the number of people reporting the multiple response questions has declined," says Hansen. "As a result, the reports become data poor rather than data rich, and we as an organization would rather have multichannel reports that are data rich."
3b Issue Would Have Been a 'Black Eye'
While the publisher's committee voted in favor of the 3b proposal in March, some think it would have been a black eye for BPA. "What's the point of the audit, then?" says one source. "We might as well not be audited."
Mike Serino, director of circulation at Scranton Gillette Communications, says that if the measure passed and there was no pushback from his advertising community, his company would leave BPA. "We'd go into the selling season in the fall, and if our competitors collapsed 3b and if we didn't see any pushback, we would resign. It would be perceived in the marketplace that BPA is reducing their standards and they would never recover from that. If we don't lose ad pages, then what's the point?"
Again, the board reacted similarly. "It was felt it would degrade the statements if that were made optional," says Pramberger.
Meet the Author
---