BPA Board Amends Rules

Changes accommodate association members' online behavior.
The BPA Worldwide Board of Directors voted through several amendment proposals at their Dec. 20 meeting in an effort to modernize and accommodate its association members' digital practices.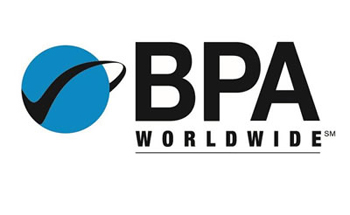 The not-for-profit auditing and accounting services provider handed down various rule modifications—updating the definition of Direct and Company request sources; eliminating the personal identifying questions from online request forms; reporting of app downloads; updating of digital magazine metrics—in an effort to address efforts to streamline various processes and update alongside its changing industry.
Direct Request, Company Request Defined
During its May 2013 meeting, the BPA Board changed "Direct Request: Telecommunication" rules to include requests made by an employee's supervisor to mixed results. At the latest meeting, the ruling was further amended to include a pair of definition clarifications for "Direct Request" and "Company Request." One person "making a request through a single phone call for themselves and one other co-worker, regardless of title or function" is a direct request. The same request made by one person on behalf of "two or more co-workers" is now a company request. This new ruling includes all "written," "telecommunication" and "electronic" requests.
Personal Identifying Question Eliminated
Media owners' shift from simple magazine publisher to multi-platform content provider is making it difficult for the BPA to track and monitor their subscription bases. In response, the BPA Board voted to eliminate the personal identifier question from all Web and electronic qualification forms. The move is supported by months of inquiry research. In May 2012, the BPA tested "subscriber recall and response accuracy for Web subscribers" on pre-populated Web forms. The positive results encouraged the BPA to now allow media owners the right to pre-populate Web forms.
App Download Metric Revised
The BPA defines app downloads as "single actions reported as month-by-month totals followed by an aggregated six-month average," but as it can easily be misinterpreted as the aggregated average was the total number of app downloads for that six-month period the metric has been clarified. The designated "App Table" will now feature a beginning balance of cumulative apps downloaded (previous month's total), month-by-month activity and an updated cumulative total.
Updated Digital Magazine Metrics
Since association members began reporting digital editions metrics in 2002, the BPA has regarded them as a unique distribution platform for print magazines and newspapers and have reported them "in alignment with its print counterpart." To accommodate for association members' desire for expanded information beyond simple distribution numbers, the BPA Board amended digital reporting rules to include: active views, number of sessions per issue in total and per device, number of pages accessed and time spent per device.
In addition to these passed revisions, the BPA Board also formally set a launch date for its new reporting format—the period ending Dec. 2013. As of now, more than 300 brands already utilize the new reporting system.
Meet the Author
---