Boston Magazine President to Step Down

After nearly 25 years, Dan Scully resigns; to stay on as consultant.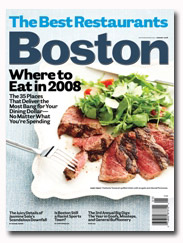 Dan Scully is resigning from his post as president of Boston magazine. He made the announcement to staffers Wednesday morning.
Replacing Scully as president is former Chicago magazine publisher Randy Hano, according to a report on Boston's Web site. Hano's appointment is effective August 4.
Scully started at Boston in 1984 as a newsstand sales manager. Since then he's held a number of titles, including general manager, publisher and executive vice president. He will remain with the magazine as a senior publishing consultant.
Boston is owned by Metrocorp, which also publishes Philadelphia magazine.
Meet the Author
---