'Booms!' Offer SERP and Browser Customization

Technology partnership to give publishers the ultimate browser branding.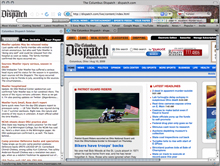 After launching a plug-in that allows publishers to move up the Google search rankings, Surf Canyon has partnered with browser provider Brand Thunder to deliver further customization options.
Brand Thunder's "Booms!"—add-ons that customize Internet browsers, similar to "skins"—have integrated Surf Canyon's SERP (search engine results page) functionality to build reader relationship by extending a brand message visually.
"People use search engines to find information, but the generic results are very rarely tailored to a particular user's preferences," said Surf Canyon CEO Mark Cramer.
Surf Canyon promotes a publisher's organic results from deeper in the search results (like pages two and three) prior to a user action, and inserts options that don't exist in Google's search results, like breaking news or proprietary, paid content.
This, coupled with customized visuals from Brand Thunder founder Patrick Murphy—ranging in functionality from local and weather alerts that blink directly in the browser, browser alerts for select news, information and sporting events, as well as integrated RSS feed—can keep readers tuned in to brand updates constantly—most importantly, without even having the URL up on the screen.
While there are no system prerequisites for publishers wanting a customized Boom!, readers must use the Firefox browser for the meantime (the team is in beta with Internet Explorer now).
In a case study with Huffington Post, Cramer and Murphy found that the Boom! had a 29 percent download rate. Since then, the tech companies have most recently launched with first online publisher, The Columbus Dispatch.
Besides The Columbus Dispatch, the team has reached out to both magazines and newspapers online, and expect sign ons in the coming months. Publishers' upfront investment, Murphy told FOLIO:, is between $5,000-10,000, "but includes revenue-generating opportunities through advertising, sponsorships and search to enable publishers to "earn back that initial investment within a few months of launching."
Meet the Author
---