ACCOUNTING & FINANCE FOR PUBLISHING COMPANIES
Domestic Price: USD 69.95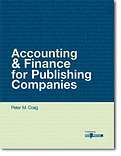 Accounting & Finance for Publishing Companies reflects the vast changes of today's magazine industry. An indispensable reference guide for all publishing professionals, this book serves as the bridge between general management and the financial team.
AD SALES: WINNING SECRETS OF THE MAGAZINE PROS (VOL. 1&2)
Domestic Price: USD 65.00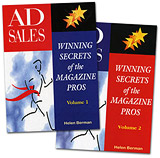 Ad Sales: Winning Secrets of the Magazine Pros is the industry's only comprehensive magazine advertising sales guide. It's written expressly to enable your sales team to master every aspect of the sales call, from opening to close, from probing to self-motivation.