Bonus: 257 Magazines Overdelivered on Circ Guarantees During Second Half

Just 27 missed rate base.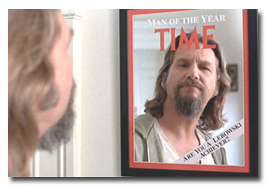 As we found out definitively this week, the consumer magazine industry felt the brunt of the U.S. economic meltdown at the newsstand during the second half of 2008. As we reported, a staggering 355 magazines tracked by ABC—some 75 percent—saw their single copy sales decline between June and December. (Just 116 managed to increase sales at the newsstand.)
There was one major bright spot for publishers, however. Some 257 magazines overdelivered on their rate base guarantees to advertisers, while just 27 missed them.
This is good for those vying against television for bigger slices of marketers' advertising budgets.
"With TV guarantees, under delivery is the norm," Jack Hanrahan, publisher of the newsletter CircMatters, wrote in the latest edition. "Deficiencies of [5-to-10 percent] are not unusual. Makegood spots provide the missing advertising weight but the weight usually falls outside of the weeks when the rating points were desired."
But giving advertisers too large a bonus—like Game Informer, which distributed, on average, of 1,217,598 more copies per issue than it guaranteed—can be problematic, and smacks of missed revenue.
Here are the top 10 over-and-underachievers during the second half, according to the Audit Bureau of Circulations.

ACHIEVERS
TITLE
COPIES
RATE
BASE
BONUS
PCTG
Game
Informer
3,517,598
2,300,000
1,217,598
52.94%
Giant
372,673
250,000
122,673
49.07%
Figure
733,893
550,000
183,893
33.44%
Domino
1,047,916
800,000
247,916
30.99%
National
Review
187,968
150,000
37,968
25.31%
Archaeology
263,756
215,000
48,756
22.68%
Organic
Gardening
284,675
235,000
49,675
21.14%
Technology
Review
181,123
150,000
31,123
20.75%
Washingtonian
129,757
110,000
19,757
17.96%
BH+G:
American Patchwork
293,918
250,000
43,918
17.57%

UNDERACHIEVERS 
TITLE
COPIES
RATE
BASE
SHORT
PCTG
Soap
Opera Weekly
169,674
225,000
-55,326
-24.59%
Mira!
93,259
120,000
-26,741
-22.28%
Today's
Health & Wellness
137,902
175,000
-37,098
-21.20%
Athlon
Baseball
143,986
170,000
-26,014
-15.30%
Life
& Style
472,158
550,000
-77,842
-14.15%
In
Touch
898,911
1,000,000
-101,089
-10.11%
PGA
Tour Partners
483,183
525,000
-41,817
-7.97%
Workbench
278,702
300,000
-21,298
-7.10%
Robb
Report
113,496
120,000
-6,504
-5.42%
Athlon
Football
785,735
830,000
-44,265
-5.33%
For more fun with Fas-Fax, if you can stand it, click here …
Meet the Author
---