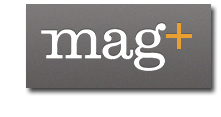 On Monday, Bonnier officially launched a spin-off company called Moving Media+ which will be offering the Mag+ app creation tool to any publisher that wants to use it—as a free download. The app reader and continued services, however, come at a cost.
Mag+ was developed in-house as Bonnier's own app platform and used to launch the company's various magazine apps, such as Popular Science+, Transworld Snowboarding+ and Popular Photography+.
Moving Media+ is promoting the software as a solution for any content publisher, not just magazines. "Mag+ was created as a tool for publishing not just magazines but books, newsletters, catalogs—publications that use photos, video and sound as well as text—on tablet devices," says Moving Media+ CEO Staffan Ekholm in a blog post announcing the launch.
Mag+ operates as an Adobe InDesign plugin, currently available in a version 2.0 with another upgrade due this year that will add more interactive functionality, including social media.
While the software itself is free, once the publisher is done creating the product, it must be sent back to Moving Media+ which will then construct a branded reader app that frames the content.
The reader and five months' worth of publishing costs $2,500. After that, publishers pay $500 per issue or $500 per month for unlimited services.
From there, publishers have access to a Web-based backend for user and issue management, Omniture analytics and various consultative services.