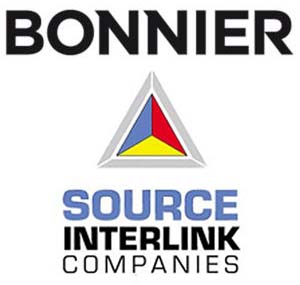 Change continues at Bonnier as the company announced its third major holdings change in the last month, agreeing to acquire nine motorcycle titles from Source Interlink Media. Concurrently, Bonnier has sold the majority of its TransWorld enthusiast properties and sound-system and theater review title, Sound + Vision, to Source Interlink.
While related, each deal was structured separately and was not part of an asset swap, according to a Bonnier spokesperson. Financial terms of the agreements were not disclosed.
The activity comes after Bonnier had recently sold Parenting and Babytalk to Meredith, and five snowsports properties to Active Interest Media.
"The transactions today are the last in a series of moves we have implemented to transform our company to one that will achieve revenue growth and sustained profitability," says Dave Freygang, CEO of Bonnier, in an internal memo. "I realize this spring has brought significant change to our company. I also recognize that change creates uncertainty. Please be certain of this: We have our operating groups and brands in place, and we have the right people to allow us to achieve our goals."
A Bonnier spokesperson confirms that there will be no layoffs in the immediate future stemming from the deal.
Bonnier will pair the acquired properties with Cycle World, which it acquired from Hearst in 2011, to form the Bonnier Motorcycle Group–the largest media group in the segment, according to the company. Source Interlink staff will join Bonnier's Cycle World personnel at its Carlsbad, Calif. offices.
*Update: Bonnier has promoted Andrew Leisner to VP and Group Publisher of the Motorcycle Group. Leisner was publisher of Cycle World. 
"The acquisition supports Bonnier's strategy to be focused in vertical enthusiast interest media," Freygang says in a statement. "We believe in going deep into selected verticals, and it's essential that our brands be in a leadership position within those verticals."
For Source Interlink, the six TransWorld properties will become part of its growing GrindMedia division.
"The TransWorld acquisition is the latest in a series of significant acquisitions SIM has made in the action sports space," says Chris Argnetieri, president of Source Interlink, in a statement. "We are looking forward to developing our audience further, while leveraging Grind's expanded reach to help our marketing partners deliver their brand's message, in innovative and meaningful ways."
SourceInterlink receives TransWorld's surf, snowboard, skateboard, BMX, motocross and business titles, but did not acquire TransWorld Wakeboarding in the deal.
Bonnier's list of new holdings includes Motorcyclist, Sport Rider, Dirt Rider, Motorcycle Cruiser, Hot Bike, Baggers, Super Streetbike, Street Chopper and ATV Rider.
To stay updated on the latest FOLIO: news, become a Facebook fan and follow us on Twitter!