Bonnier Shutters Caribbean Travel + Life Magazine and Related TV Show

Sister publication Islands magazine will increase frequency, absorb audience.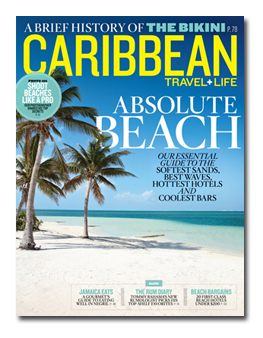 Bonnier Corporation's Caribbean Travel + Life magazine will cease publication beginning next year. Additionally, its Discovery Channel television program will not be revived.
"As part of this initiative, Islands will increase its frequency to 10x, while Caribbean Travel + Life ceases publication after its Jan./Feb. 13 issue," an internal announcement from the company says. "By blending content, staff, resources, audiences and business opportunities formerly split between Islands and Caribbean Travel + Life, the Islands brand will be better positioned to compete aggressively and earnestly within all travel segments worldwide."
To ensure that the title remains relevant among its newly Caribbean-focused audience and advertising parents, Bonnier says, Islands will produce two Caribbean-themed issues in May and November, as well as dedicating consistent pages focused on that region within departments and feature wells of each issue.
"By merging Islands' traditionally strong inspirational content with an infusion of service-based content both in print and digitally, the brand will better meet the needs of its engaged traveling audience in all media channels," the company's announcement says.
It is unclear how much of the Caribbean Travel + Life staff will be retained. Guy Britton, director of TV and digital media for the Bonnier Travel Group and publisher of the magazine, is already out.
The Caribbean Travel + Life television program, which was produced and created by the magazine's editorial staff for paid time spots on the Discovery Channel and the Travel Channel, will no longer air. The program, says a spokesperson, had been on hiatus this year and will not be revived. In early 2012, Britton said that surveys showed that over 50 percent of the magazine's readers watched at least one episode of the television program and that the episodes helped to support the magazine.
"I think there is a connection," Britton said in February. "It's hard to draw a direct correlation, but Caribbean Travel + Life has one of the best newsstand sell-throughs of any of our magazines at Bonnier. Part of that is the subject matter, but I think the television show really helps. We have a very high MMR Research audience rating and I think the TV show has had an impact on that in terms of our engagement and overall awareness of the magazine for a larger audience."
From 2010 to 2012 the magazine's circulation did drop, though not by much—the brand went from a total paid and verified circulation of 154,044 in June 2010 to 153,618 in June 2012—a decrease of 426, according to the Alliance For Audited Media. During the same period, however, single copies went from 20,164 as of June 2010 to 11,858 in June 2012.
Stay updated on the latest FOLIO: news, follow us on Facebook & Twitter!
Meet the Author
---