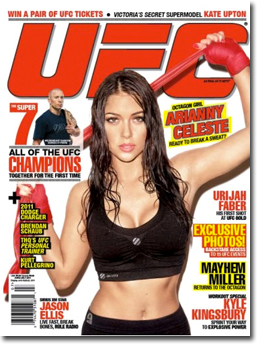 This story first appears on FOLIO: sister publication, minonline.
The two-year-old UFC magazine is a leading source of news and features on the emerging sport of mixed martial arts (a.k.a. Ultimate Fighting Championship). And as of this December 27, the magazine will be published on newsstands and in digital under the Bonnier flag. The magazine had been working with Bonnier TransWorld and is extending the relationship to the main company, which will help give it a reach into 17 countries and also on ubiquitous digital platforms via Bonnier's Mag+ business serving the digital magazine world.
Read the rest of the story here.