Bonnier Joins ABC's Rapid Report

Following Time Inc., most major publishers now enrolled.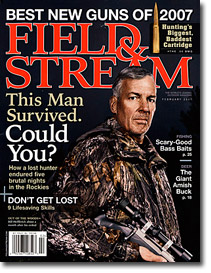 Bonnier has joined the growing list of major magazine publishers to enlist in the Audit Bureau of Circulation's Rapid Report system.
When it launched in 2006, the free-of-charge Rapid Report system—which allows publishers to voluntarily report their top-line circulation data on an issue-by-issue basis within weeks of the on-sale date—was slow to get participation from major publishers, who were reluctant to share the data with rivals.
The number of publishers to sign on seems to have skyrocketed since last fall, when Time Inc., which sold its Parenting and Time4 Media groups to Bonnier last year, joined the program. "We're very pleased by the response we've received in the past few months," an ABC spokesperson says. "We're seeing a good increase in the number of participating titles."
American Media Inc. and Meredith have been on board since the beginning. Wenner Media, a long-time Rapid Report holdout, has now joined, too.
Four of Bonnier's titles—Field & Stream, Outdoor Life, Parenting and Popular Science—will begin with their first issues of 2008, the publisher announced this week.
"By committing our highest circulation titles to participate in Rapid Report, we're providing our advertisers with the information they need to ensure that our titles are reaching the consumers they want," Bonnier Corp. CEO Terry Snow said in a statement.
Other major magazine publishers signed on for the program include Bauer, Condé Nast, Hachette, Hearst and Martha Stewart Living Omnimedia.
Meet the Author
---