Bonnier Buys Conceive Magazine

Deal marks publisher's fourth acquisition in 12 months.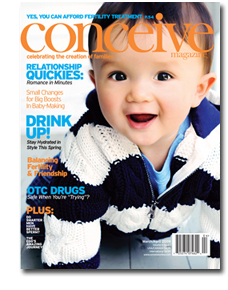 Parenting and Babytalk publisher Bonnier Corp. has completed its fourth acquisition in the last year with the purchase of Conceive magazine from its founder and a group of investors. Financial terms were not disclosed.
According to Bonnier CEO Terry Snow, the acquisition provides "greater breadth to our targeted mom portfolio, anchored by Parenting and Babytalk. Conceive provides us with a unique entry point to the mom marketplace and fits in our overall strategy to expand Bonnier's opportunities in growth markets through multimedia platforms."
Conceive, which publishes four times annually and carries a 200,000 circulation, targets women who are trying to get pregnant with content on health, fertility and conception methods. The acquisition also includes ConceiveOnline.com, the Conceive radio program, as well as several books and e-newsletters.
Kim Hahn, who founded the magazine in 2004, will remain with the magazine as publisher. No layoffs are associated with the deal, a Bonnier spokesperson told FOLIO:.
"This is another very logical acquisition for Bonnier," said Reed Phillips, managing partner with DeSilva + Phillips. "They are clearly taking advantage of the lull in the M&A market and buying good properties that fit into their portfolio."
In June, Bonnier acquired American Photo, Boating, Flying, Popular Photography and Sound & Vision magazines from Hachette Filipacchi Media U.S. In September, Bonnier bought Working Mother magazine publisher Working Mother Media Inc. from MCG Capital and founding CEO Carol Evans. In December, it purchased Scuba Diving magazine from F+W Media.
Meet the Author
---