Judging by its 2014 fiscal first half earnings report, Meredith's National Media Group is stabilizing as it continues to diversify its revenue streams and adapt to a changing marketplace.
The publisher of brands like Better Homes & Gardens and Parents saw revenue increase slightly to $517 million, while operating profits rose 9 percent to $56 million. Profits had fallen close to 30 percent through the first six months of FY 2013.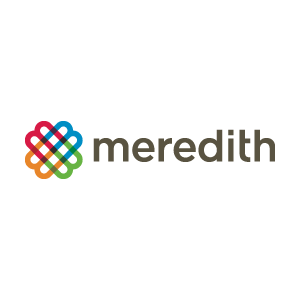 "We continue to enhance the vibrancy of our brands across platforms for consumers and advertisers alike," says Tom Harty, president of the National Media Group, in a statement. "Our launch of Allrecipes magazine is a great example, as is the strong growth delivered by our brand licensing activities. Also, we're pleased that Meredith Xcelerated Marketing grew revenues, and increased operating profit more than 35 percent in the second quarter."
The group's total ad revenue declined 2 percent to $248 million in the first half, but the pace of those losses has slowed markedly—ad revenue dropped 9 percent in the same period last year—thanks to gains in digital advertising. Digital ad revenue was up 6 percent to $45 million, now accounting for 18 percent of total ad-related income.
The company also notes that its consumer-habit tracking initiative, the Meredith Sales Guarantee program, has doubled the number of participating brands in its second full year. Meredith had 12 brands on board in its launch year.
Circulation revenue stayed flat at $143 million, with the company crediting strong performance from its parenthood brands and the launch of Allrecipies.
Meanwhile, Meredith's Local Media Group saw revenue decline slightly due to an expected decline in cyclical political advertising dollars.
Both units combined, Meredith's revenue was down half a percentage point from the prior year period, landing at $710 million.