Bob Sullivan Promoted to President of Travel Group

He will be tasked to oversee an expanding portfolio.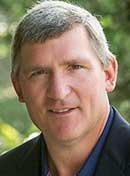 Northstar Travel Media announced that Bob Sullivan has been promoted to president of the Travel Group from executive vice president.
He is now responsible for Northstar's Retail Group, PhoCusWright, the Business Travel News Group, Your Travel Insider, Mountain Travel Symposium, Web In Travel, Travel Weekly China and Travel Weekly Asia.
After joining Travel Weekly Network in 2000, Sullivan has been responsible for publishing matters related to Travel Weekly and its website, HotelandTravelindex.com, OfficialCruiseGuide.com and Travel Weekly's events.
Prior to joining Northstar Travel Media, Sullivan worked as vice president and group publisher of the Miller Freeman Travel Group for seven years. He previously worked as publisher of Leisure Travel News after beginning his career at Ziff Davis.
Northstar Travel media has made several acquisitions this year, including Contineo Travel Group, with brands such as Travel Weekly China, Travel Weekly Asia and M&C Events China. It also acquired Web In Travel, Mountain Travel Symposium, Inntopia and Dataswell.
Meet the Author
---