Bob Cucciniello

Circulation, Newsstand and Production Director, Ogden Publications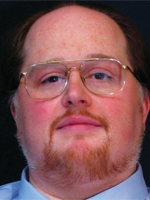 Takeaway: Cucciniello enabled a streak of gains in circulation, draw and newsstand sales for Ogden, while maintaining a 39 percent sell-through rate.
Since 2007, Cucciniello has helped Ogden Publications sidestep sales pitfalls by increasing circulation of both regular and special issues with each copy sold generating positive cash flow to the bottom line. He also aggressively champions newsstand sales, growing distribution there 50 percent in the last five years while maintaining a 39 percent sell-through rate.
Another success is his revival of Mother Earth News, a title pulled from the brink to become the fastest-growing magazine over the last 10 years. Furthermore, he also managed the dramatic turnaround of Utne Reader and the consolidation of the Natural Home and Herb Companion titles into the Mother Earth Living brand.
As Ogden Publications expands its digital assets, Cucciniello maintained a strong hold on the more traditional marketing methods of direct mailing and newsstand promotions. The number of special issues distributed on the newsstand in 2012 was 14 and GRIT magazine maintains an over 6 percent gross and over 3 percent net on its direct mail campaign.
Cucciniello's overall goal with Ogden Publications is to maintain long-lasting, profitable growth on the newsstand. Thanks to his ability to build and monetize relationships with allies in the newsstand business, in addition to superb negotiation skills and his industrious nature, Ogden Publications looks safe to continue its recent streak of gains.
Meet the Author
---