Bob Carrigan

President, CEO and director, D&B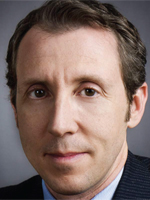 • Stepped down from CEO of IDG Communications in August to join Dun & Bradstreet, leaving a legacy of major transformation at IDG.

• Was one of the pioneers of the digital-first transformation, aggressively moving IDG's tech publications away from print and expanding events and digital.

• More than half of IDG's revenues now come from digital.

Meet the Author
---