BNP Builds Out Packaging Portfolio

Acquisition includes digital magazine and expo.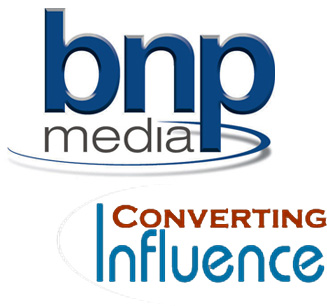 BNP Media is expanding its Packaging Strategies group with the acquisition of two related properties.
The b-to-b publisher and event producer has purchased Converting Influence, a digital magazine, and Converters Expo from the properties' founder and director Susan Stansbury. Stansbury will stay on in a consultant role as they transition over to BNP management over the next few years.
Terms of the deal were not disclosed.
*Converting Influence has a distribution of about 2,600, according to BNP Group Publisher Randy Green, while Converters Expo draws about 100 exhibitors annually.
"It made sense as a whole group," Green says. "There's more synergies there than as a standalone. It brings us into an area that we haven't played as much into in the past and it can open up new opportunities. Ultimately, we can offer a nice integrated media package to [advertisers]. It's a nice springboard to expand our presence."
Green says the acquisition brings the group into a new market segment and will lead to several possible content expansions in the first quarter of 2014. Existing titles Flexible Packaging and Food & Beverage Packaging could see newsletters and special sections stemming from Converting Influence's area of coverage.
"This is a win-win for our group and for BNP, with its strong national contacts and history of hosting events similar to our annual Converters Expo, " Stansbury says in a statement. "We expect the transition to be seamless, along with a new boost by BNP to grow the Converters Expo in a faster, stronger way."
BNP manages more than 50 b-to-b titles and 30 industry events across 11 verticals. In addition to the newly-acquired properties, its Packaging Strategies group oversees two magazines and three events.
*Editor's note: Total distribution for Converting Influence was listed as 12,000 in a previous version of the article. Flexible Packaging has a circulation of 12,000.
To stay updated on the latest FOLIO: news, become a Facebook fan and follow us on Twitter!
Meet the Author
---