A Blueprint for Failure?

Martha's hot, fresh mag gets cooked.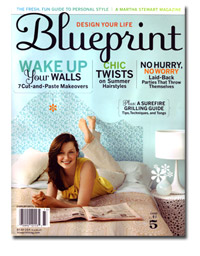 Whatever your feelings are on Martha Stewart and her brand-happy offerings, it's clear that this morning's shuttering of Blueprint after just eight issues continues the recent trend of publishing companies having a short-leash on launches, and a decidedly low tolerance for failure.
If true, this unattributed quote, as reported by mediabistro.com's FishbowlNY, is also telling:
"The magazine was billed as a 'fresh, fun guide to personal style'… but staffers were told that MSLO had 'misjudged the market.'"
More here …
Meet the Author
---