Bloomberg Names BusinessWeek President

Dow Jones consumer media group CMO to replace Keith Fox.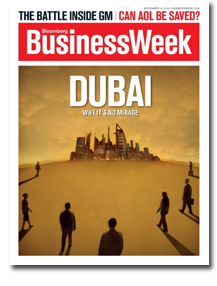 Bloomberg has tapped Paul Bascobert, chief marketing officer of Dow Jones' consumer media group, as president of Bloomberg BusinessWeek. His appointment is effective January 4.
Bascobert succeeds Keith Fox who last month said that he was stepping down but would stay with McGraw-Hill, BusinessWeek's former parent company.
"A top operations, sales, and marketing executive, Paul brings a track record of creating growth opportunities through deep customer knowledge and innovative programs for advertisers," BusinessWeek chairman Norman Pearlstine and Bloomberg president Daniel Doctoroff wrote in a memo to BusinessWeek employees Monday. At Dow Jones, Bascobert has been responsible for increasing circulation and developing new revenue opportunities for The Wall Street Journal, Barron's, WSJ.com, MarketWatch.com, and Barrons.com.
"At a time when other media businesses are retrenching, Bloomberg is committed to leveraging its global news infrastructure to make Bloomberg BusinessWeek the most essential resource for business executives," Bascobert said in a statement announcing his appointment. "I couldn't think of a better time to be joining the company."
Bloomberg last week completed its $9.3 million acquisition of BusinessWeek from McGraw-Hill.
Meet the Author
---