Bloomberg Media's Justin Smith Reports Strong Revenue Growth

Overall revenue is up nine percent year-over-year, with gains across nearly every platform.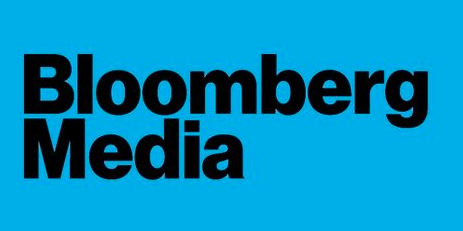 As recently as last fall, following the departure of high-level staffers Josh Tyrangiel and Joshua Topolsky, there was speculation that former mayor of New York Michael Bloomberg's surprise return to his namesake company was impeding its media division's return to profitability by chasing talent out the doors.
The company's media operations, particularly TV, were still losing tens of millions of dollars each year, declared the New York Post. Competitor Fortune reported that CEO Justin Smith had lost a turf war with editor-in-chief, John Micklethwait, and was likely headed for the exit.
Indisputable, however, was the early September revelation that 90 employees had been laid off in the company's newsrooms in New York and Washington.
But a staff memo from Smith yesterday indicates a much rosier picture at Bloomberg Media, the consolidated media group within the greater Bloomberg LP, and the numbers back it up.
"Two years ago we set out to build the leading global business and financial media company in service of Bloomberg LP," wrote Smith. "There have been many successes across Media this year, but our revenue performance has been outstanding."
Outstanding to the tune of a nine-percent year-over-year increase in overall revenue through the end of May, Smith wrote in the memo, with overall advertising revenue up 11 percent.
"Every region and nearly every platform has realized growth over last year, driven by our expanding global footprint and our disciplined focus on the business and finance audience," Smith continued.
TV revenue is up 15 percent at Bloomberg Media, according to Smith, driven mostly by 40 percent growth in the U.S. market. Thanks to video and custom ad sales, digital revenue is up 15 percent. Radio is up 30 percent, and revenue from event sponsorships has nearly tripled year-over-year.
"There are many reasons for this growth: new dynamic products across every platform, a talented sales and marketing team, and a concerted effort to build stronger direct relationships with our advertising clients."
Notably absent from Smith's platform rundown is print, presumably because it bucks the growth trend.
Smith goes on to describe how more advertisers are making integrated buys thanks to last year's reorganization to better facilitate multi-platform selling. Bloomberg's custom advertising studio, Kinection, has quadrupled its revenue since last year, thanks in part to campaigns from UBS and Zurich Insurance.
"Even while we continue to support Bloomberg LP and its core businesses, Media's revenue growth so far in 2016 has been nothing short of exceptional given market conditions," Smith concludes. "Thank you for this strong performance and your continued hard work. We are incredibly proud of all you have accomplished. As always, I look forward to hearing your thoughts and ideas."
Meet the Author
---