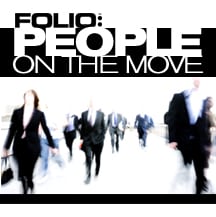 Hearst Magazines Digital Media (HMDM) has appointed Jason Kleinman to the role of vice president of brand solutions. Kleinman will report to Troy Young, president of HMDM.
In this position, Kleinman will execute global digital advertising strategy across Hearst Magazines in national and international markets, translating industry solutions into ad offerings.
"Jason will provide a critical bridge between the product, sales, audience, and edit teams to offer holistic opportunities to marketers," Young said in a statement. "From display ad products and branded content creation to data and research, Jason will play an incredibly important role as we continue to extend our unified platform and suite of ad products to the global Hearst network."
Prior to joining Hearst, Kleinman served as senior vice president of Guardian Labs and brand partnerships at Guardian News & Media. Previously, he served as director of product marketing at The New York Times, and has also held roles in digital brand strategy, business development, and production at Columbia University DKV, Siegel + Gale, and Thirteen/WNET.
---
Here are the rest of this week's people on the move:
Bloomberg Media has appointed Mark Miller editor of Bloomberg LIVE, the brand's live events business. In this position, Miller will lead editorial and programming strategy for the brand's six annual marquee conferences. Miller joins the company from Marketplace, where he served as managing editor.
Amanda Heckert has joined Garden & Gun as deputy editor. She joins the brand from Indianapolis Monthly, where she served as editor-in-chief and led the publication to several industry awards.
Domino has announced Nathan Coyle will be the brand's new CEO, effective July 25. He will succeed Cliff Sirlin, co-founder of Domino Media Group, and now a member of the board. Coyle joins the company from Refinery29, where he served as executive VP and general manager.
Isaac Lee has been named to the new role of chief news, entertainment, and digital officer at Univision. In this position, Lee will oversee FMG, including brands Fusion, El Rey, The Root, The Onion, and more.
Dan Ilic and Brooke Minters have joined Fusion from Al Jazeera's AJ+ digital news arm. Ilic previously served as senior satire producer for AJ+ and joins Fusion as executive producer for comedy. Meanwhile, Minters was executive producer of AJ+'s explainer team, and will now serve as executive producer of news video for Fusion.
Money magazine has added Karen Damato, Veronica Quezada, and Lauren Wood as assistant managing editor, social media writer, and editorial assistant/reporter, respectively. Previously, Damato served as editor of The Wall Street Journal's wealth section and Wood was an intern at ABC News Nightline.
NPR has made a few changes to its programming team, effective August 8. Steve Nelson joins the company as director of programming, replacing Israel Smith. Smith has been promoted to senior director of promotion and audience development. Nelson previously served as director of on-demand programming at American Public Media. Finally, N'Jeri Eaton will serve as senior manager for program acquisition. She joins from the Independent Television Service, where she was the content development and initiative manager.
Alex Rodriguez has joined HGTV Magazine as account manager. Previously, she worked at Meredith Hispanic Media where she called on accounts including Kraft, Kellogg's, MARS, and Kimberly-Clark.
Yolanda Wikiel has joined Redbook as deputy editor. Previously, she served as a senior editor for Real Simple.
Harper's Bazaar has hired Lauren Christensen as an associate features editor. Christensen joins the brand from Vanity Fair, where she was an assistant editor.
Clair Urbain has been appointed to editor of Pro Contractor Rentals magazine, its associated website (www.procontractorrentals.com), and its e-newsletter, Pro Contractor Rentals Weekly. Urbain succeeds Mike Martin, who has retired.
RealClearPolitics has hired A.B. Stoddard as associate editor. Previously, Stoddard worked at The Hill as a columnist and associate editor.
Joe DePaolo will join Mediaite as editor of the site's upcoming new sports vertical. Most recently, DePaolo was a contributing writer for Vox Media, Inc. and freelance writer for the Associate Press, as well as other various magazines and newspapers.